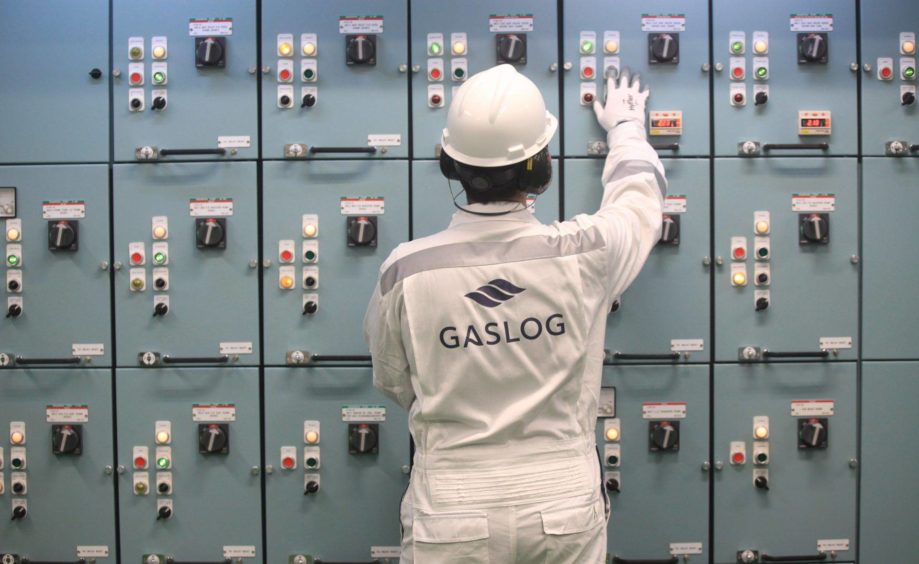 BlackRock's Global Energy & Power Infrastructure (GEPIF) will acquire all publically held shares of GasLog, taking the LNG carrier private.
GEPIF will pay $5.8 per share in cash to acquire around 45% of the GasLog. The remaining 55% will continue to be held by the Livanos family's Blenheim Holdings and the Onassis Foundation.
The price is a 17% premium to the closing price on February 19. It is a 22% premium to the 30-day average.
Following completion of the purchase, GasLog's common shares will no longer be listed on the New York Stock Exchange. The company's preference shares, and shares in GasLog Partners, will continue to trade on the NYSE.
"This transaction is a transformative next step for GasLog, offering shareholders an immediate and considerable premium for their shares and allowing for access to growth capital currently absent in the public equity markets," said GasLog's chairman Peter Livanos.
GEPIF is an "ideal complement", he continued. "BlackRock's GEPIF team has a track record of success in supporting energy infrastructure businesses such as ours."
The company expects the deal to close in the second quarter of this year. The move requires approval by GasLog shareholders.
GEPIF's head Mark Florian cited "the growing global demand for LNG, particularly in Asia" in explaining the motivation for the deal.
GasLog listed in New York in 2012 at around $12.4 per share. By 2014, its share price had passed the $30 mark but the company struggled in 2020. In November, its share price dropped to $2.26.
ESG aims
"As the global shift to more environmentally friendly energy sources such as natural gas and renewables from coal and other fuels continues, we are pleased to invest in an infrastructure business supported by long-term contracts with leading energy companies and that supports the global energy transition," Florian said.
BlackRock has flagged up climate change, and its responses, as a significant factor in its investments. Last week, the investor published a fact sheet on climate risk and energy transition.
One of the points it flagged was a risk of stranded assets. Those companies relying on "fossil fuel intensive operations … should likely be exploring strategic alternatives and making investments to ensure the viability of their business operations and to avoid stranded assets", it said.
According to GasLog's 2019 ESG report, half its fleet is not in line with the International Maritime Organisation's (IMO) 2030 emissions target. Furthermore, none of the GasLog Partners' fleet achieves this target.
Recommended for you

Myanmar energy ties are flying under the ESG radar