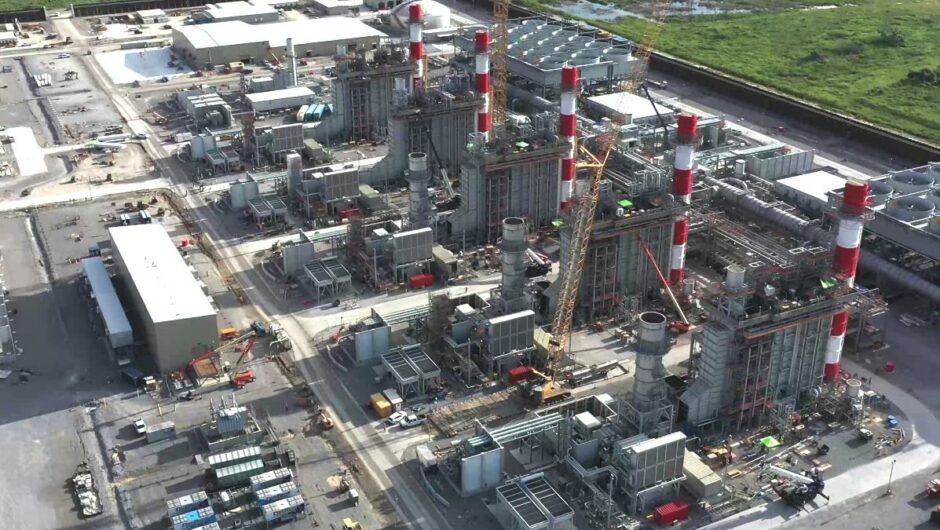 Venture Global has set out plans to develop a fourth LNG facility, with an investment of $10 billion.
The new plant, CP2 LNG, will be built next to the company's first project, the 10 million tonne per year Calcasieu Pass LNG, in Lousiana.
Venture Global launched its plan in a ceremony with Louisiana Governor John Bel Edwards.
"Venture Global is proud to continue our expansion in Louisiana with the launch of our next project, CP2 LNG," said Venture Global CEO Mike Sabel. "With two major LNG export projects currently under active construction, Venture Global is on a mission to produce the cleanest, low-cost LNG in North America."
CP2 LNG would have 20mn tpy of capacity. The CP Express pipeline would send gas to the new plant.
The company expects the Federal Energy Regulatory Commission (FERC) to issue an environmental ruling in a year's time.
FERC should then give authorisation to proceed in the second quarter of 2023. CP2 LNG would then reach first production in the second quarter of 2026.
Venture Global began building Calcasieu Pass LNG in the first quarter of 2019. It is due to reach first production at the end of 2022 or early 2023. However, it appears to be in a state of early commissioning and reports suggest all nine blocks will be in service by the end of 2022.
Capturing carbon
Sabel went on to say the company was also developing carbon capture and sequestration (CCS) for its facilities. "Under the leadership of Governor John Bel Edwards, Louisiana is enhancing its status as an international hub for innovation to tackle the energy and climate challenges of our time."
The governor welcomed the plan, saying it would create more than 1,000 permanent jobs. He also welcomed the CCS aspect of the plan.
"As Louisiana pursues a goal of net-zero emissions by 2050, projects that feature carbon capture and sequestration allow our state to sustain industry without sacrificing our long-term carbon-reduction goals."
The CCS plant will capture 500,000 tpy of CO2 from the facility.
Venture Global plans to build the project in two phases. The project will involve 18 liquefaction blocks and four, 200,000 cubic metre storage tanks. It will also have two loading berths and two combined cycle gas turbine (CCGT) power plants.
The company announced CCS plans for its Calcasieu Pass LNG and Plaquemines LNG projects in May this year.
Venture Global's move coincides with Pembina Pipeline's opting to drop its efforts to develop an LNG project in Oregon. Local groups had bitterly opposed the Jordan Cove LNG project and the Canadian company finally acquiesced this week, giving up the fight.
Recommended for you

Germany welcomes first LNG cargo, as FSRUs kick in