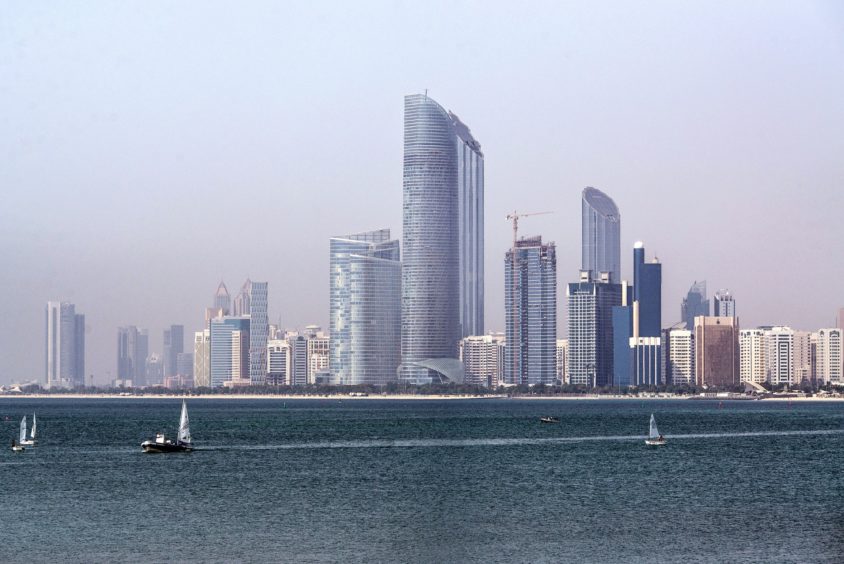 Abu Dhabi Investment Authority (ADIA) has struck a deal to buy a 10% stake in Sempra Infrastructure Partners for $1.875 billion in cash.
Sempra was formed earlier this year through the combination of Sempra LNG and Mexico's IEnova. KKR bought a 20% stake in Sempra for $3.4 billion earlier this year.
Sempra said the deal should complete in the summer of 2022, subject to various conditions and approvals.
ADIA executive director of infrastructure Khadem Al Remeithi said the there was a "tremendous opportunity" in the global energy transformation. "In North America, few businesses are as well positioned as Sempra Infrastructure to build the new energy systems for the 21st century," he said.
Sempra chairman and CEO Jeffrey W. Martin said "ADIA will help our team build out a growth platform with an increasingly global capability". Sempra will use the cash to invest in a "growing set of investment opportunities at our utilities and return capital to our owners in the form of share repurchases".
The US company will use the cash to increase capital expenditure and repurchase $500 million of stock.
Sempra reported a loss of $648 million in the most recent quarter, largely owing to a charge connected to litigation over a gas leak.
Energy transition
The company's major operating subsidiaries is SoCalGas in California and Oncor Electric in Texas. However, in 2020, it was the only company to reach a final investment decision (FID) on an LNG plant, the Energía Costa Azul (ECA) in Mexico. It expects to reach first LNG in 2024.
Sempra also has a stake in the Cameron LNG project, a three-train project in Louisiana.
SoCalGas is working on various energy transition plans as well. Earlier in December, the company set out a plan to work on hydrogen with Bloom Energy. In November, it announced plans to research direct air capture (DAC)
ADIA is Abu Dhabi's sovereign wealth fund (SWF). Global SWF reports the fund had assets under management of $829 billion as of the end of 2020. As such, ADIA is the third largest SWF in the world.