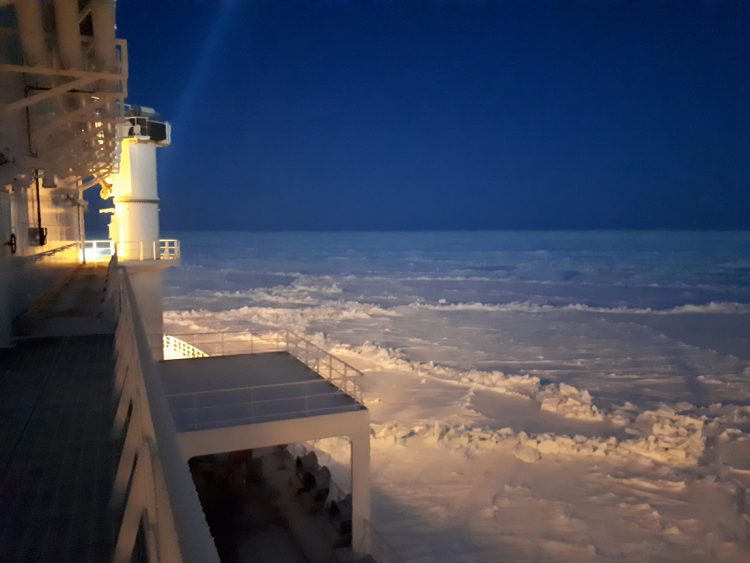 A Teekay and COSCO joint venture operating LNG tankers serving Yamal LNG has been cleared to resume operations.
The venture, which holds four Arc7 LNG carriers, with another two on the way, had been classified as a "blocked person" under US sanctions. Teekay has said that, following a restructuring, the venture no longer qualifies as such. Teekay shares rose around 23% from October 22 to October 23.
Teekay postponed its investor and analyst meeting, which had been due to be held on October 2 in New York, and has said this will now be rescheduled.
The company said the redesignation had been achieved following an ownership restructuring of COSCO Shipping Energy Transportation. As a result, Teekay's 50:50 partner in the LNG venture, China LNG Shipping, no longer qualifies to be sanctioned.
The remaining two Arc7 LNG carriers are expected to be delivered in the fourth quarter of this year.
A statement from Novatek confirmed that the venture was no longer a blocked person. The Russian gas independent, which operates Yamal LNG, said it had received notification that the Teekay venture had been cleared under OFAC rules. Sanctions were imposed on Novatek following Russia's invasion of Ukraine.
Chinese institutions were major backers of Yamal LNG, via the Northern Sea Route (NSR). Sovcomflot has recently announced increased used of the route, using LNG-fuelled tankers to shift crude to Asia.
Sovcomflot's Mendeleev Prospect and the Lomonosov Prospect reached Cape Dezhnev, the easternmost point of the NSR on October 19 and October 16 respectively. Both tankers were carrying crude from the Port of Primorsk to China, taking just over seven days each to cross the NSR and without icebreaker escort.
The company's CEO Igor Tonkovidov noted that using LNG as fuel for the tankers provided "a significant reduction of the tanker's emission footprint, which is critical given the fragility of Arctic ecosystem".