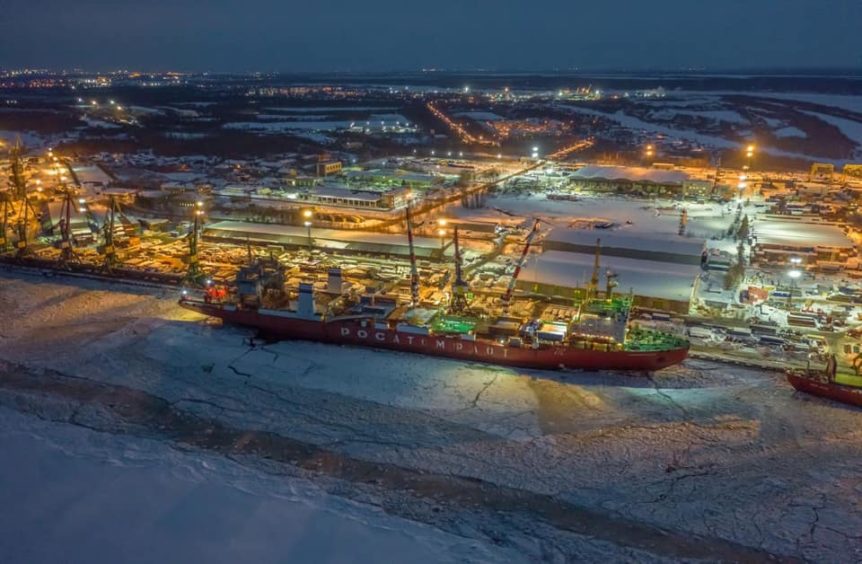 US sanctions on a major new Russian liquefied natural gas export plant threatens to pit Japan's energy-security drive against its relationship with western allies.
The US on Thursday imposed the measures on Novatek's Arctic LNG 2 project, which includes Japan's government as an investor and is set to start exports in the coming months. This is the first US sanction to directly target an LNG export plant in Russia, and companies are still examining the potential impact.
While Japan has slapped restrictions on Russia and banned the import of coal, its government has drawn a line at natural gas, used to generate about a third of its electricity and heat homes. The nation has few resources of its own, and stepped up efforts to secure LNG after last year's energy crisis.
Japan insists that Russian LNG is required to meet energy needs and last year urged Mitsui and Mitsubishi to hold onto investments in the Sakhalin-2 LNG facility in Russia's far east last year. In contrast, Shell — the biggest foreing shareholder in the plant just north of Japan — dropped its stake after Moscow's invasion of Ukraine.
The new sanctions on Arctic LNG 2 will test Japan's relationships with other Group of Seven nations, which are taking an increasingly harder line against Russia as the war in Ukraine drags on. Sanctions so far have largely avoided Russian gas, which is still delivered to Japan and Europe.
"This could potentially have a more significant impact compared to previous sanctions," said Kaushal Ramesh, a vice president of LNG and power markets research at Rystad Energy. "This is because it directly targets the operating company rather than being indirectly related to the projects."
A consortium of Mitsui and state-owned Jogmec have a 10% stake in Arctic LNG 2 and will receive 2 million tons per year from the facility, equal to roughly 3% of Japan's total contracted long-term supply, according to data compiled by BloombergNEF.
A Mitsui spokesperson said the firm will closely examine the impact of the new sanctions on Arctic LNG 2. Jogmec wasn't immediately available for comment on a Japanese holiday Friday. Other investors include France's TotalEnergies, as well as China's Cnooc and China National Petroleum Corp.
In September, the US Treasury imposed sanctions on a separate Novatek unit, the operator of future LNG terminals in Russia that will break up shipments from larger plants such as Arctic LNG 2. In response, Japan's trade minister said it would work with the US and other G7 nations to make sure it won't lose a stable energy supply.
It is possible that Western-aligned offtakers will be granted exemptions to the sanctions, with phasedown dates, if they must take Artic LNG 2 deliveries, said Rystad's Ramesh. That's what happened after the G7 set sanctions on Russian oil, with Japan receiving an exemption for crude produced from the Sakhalin project destined for the Asian nation.
Recommended for you

Technip Energies risked sanctions breaches on Arctic LNG 2