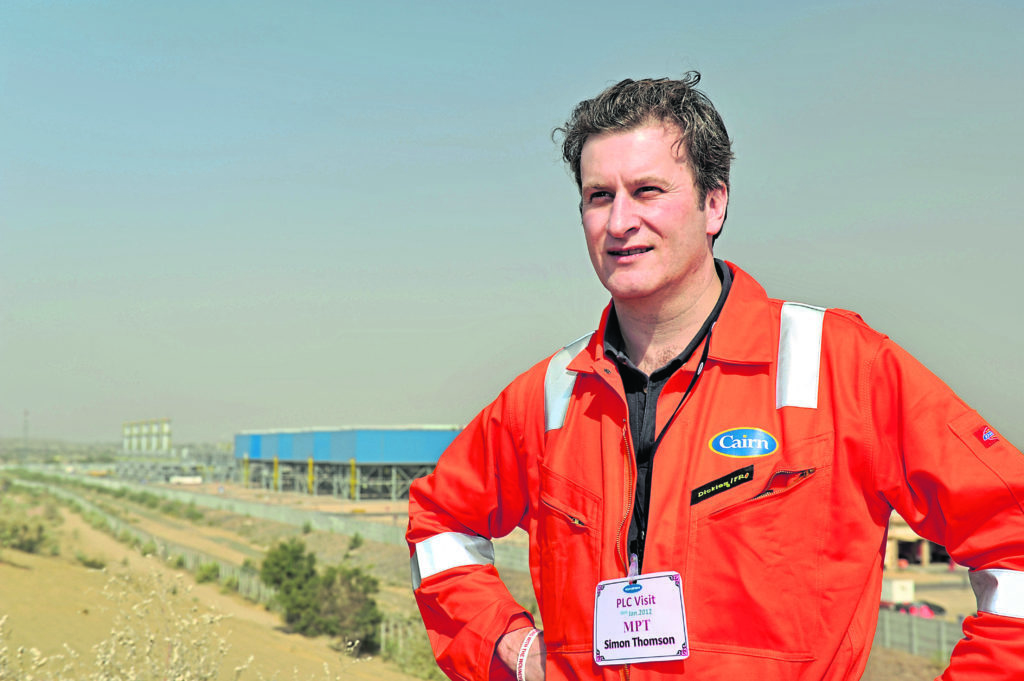 Shares in Cairn Energy soared after the Scottish oil and gas firm announced it had prevailed in a long-running tax dispute with the Indian Government.
Edinburgh-headquartered Cairn has been awarded damages of £900 million plus interests and costs after a tribunal ruled unanimously that India had breached the UK-India Bilateral Investment Treaty.
The award is almost in line with London-listed Cairn's market capitalisation of £978m and the ruling cannot be challenged.
Cairn shares were up 23.81% to £2.05 as of 11:20am.
Payment of the compensation would bolster Cairn's efforts to beef up its asset portfolio, including in the North Sea.
Chief executive Simon Thomson said in September "multiple packages of assets" were coming on the market as oil and gas majors look to divest and that "right now is an attractive point in the cycle" for doing deals.
The tax row started in 2014-15 and centres on restructuring undertaken by Cairn ahead of the flotation of its Indian subsidiary in 2007.
The Indian Income Tax Department (IITD) restricted the firm from selling its shareholding in Cairn India, which was about 10% and worth £750m.
Following the merger in April 2017 of Cairn India and Vedanta, the shareholding was replaced by 5% equity in Vedanta.
The IITD later instructed the sales of 99% of Cairn's shareholding and seized proceeds of £455m.
Cairn argued India was trying to retrospectively apply tax legislation introduced in 2012 to transactions made by the firm six years earlier.
It claimed compensation for losses of more than £1 billion resulting from the "expropriation of its investments in India in 2014, continued attempts to enforce retrospective tax measures and the failure to treat the company and its investments fairly and equitably."
The legal seat of the tribunal was the Netherlands and the proceedings were under the registry of the Permanent Court of Arbitration.
Treaty proceedings formally commenced in January 2016 and final merits hearings for the arbitration concluded during 2018.
On its website, Cairn describes the dispute as an "unfortunate conclusion" to its 20-year spell in India.
Cairn claimed to have transformed India's oil and gas industry with the discovery of the Mangala oil field in Rajasthan in January 2004.
The company said it had been a "model corporate citizen" and created a "legacy asset" which shows what can be achieved through partnerships and foreign direct investment.
Cairn's current production comes from its 20% non-operated interest in Premier Oil's Catcher area and a 29.5% non-operated interest in EnQuest's Kraken area, both in the UK North Sea.
Last week, the company said it would return £188m to shareholders following completion of the sale of its Senegalese assets to Woodside.
James Thompson, oil and gas equity analyst at JP Morgan Cazenove, said investors would be looking for confirmation from India that payment will be forthcoming in the near term.
Mr Thomson said: "This news is undoubtedly a positive result for Cairn Energy, and while the risk around physical payment will endure, likely until it is paid, we expect shares to respond very positively to the news today.
"As well, we note that the Senegal transaction has completed, with funds received from Woodside, meaning the previously announced dividend is fully covered by cash on the balance sheet."