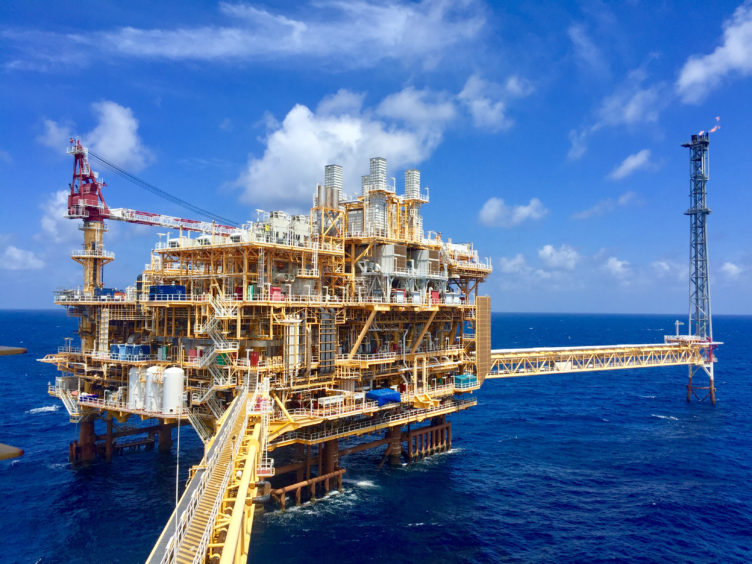 Thailand's PTT Exploration & Production (PTTEP) reported it is having difficulty accessing the Chevron-operated Erawan gas field to install production facilities as planned, ahead of a handover next year.
During the release of their latest financial results, the management of state-backed PTTEP warned of a potential risk to an efficient transition at the Erawan project offshore Thailand, if a dispute between Chevron and the Department of Mineral Fuels is not resolved by mid-2021.
Last October, Chevron restarted arbitration with Thailand following the breakdown of negotiations over decommissioning costs at one of the nation's biggest gas fields, in a tussle that risks severe disruption to the country's energy production.
The U.S. major has operated the Erawan field, which supplies about 25% of the nation's gas, for nearly 50 years but is due to cede control to PTTEP in April 2022.
Given the strategic importance of the Erawan field to Thailand's energy security, officials hoped for a smooth transition plan up to 2022 to maintain output levels.
However, analysts have warned a prolonged arbitration process may delay PTTEP's pre-transition efforts at Erawan and is not conducive to effective collaboration.
The need for a smooth handover between PTTEP and Chevron is especially acute in the Gulf of Thailand, where gas deposits are found in relatively small pockets. Every year hundreds of wells need to be drilled across the Erawan field to maintain output.
If drilling intensity declines, which is already happening at Erawan, it will become increasingly difficult to maintain output without significantly boosting investment. In some instances, reservoir pressure can drop drastically as well, creating flow issues that could destroy the reservoir.
Indonesian national oil company (NOC) Pertamina faces a similar situation at the Chevron-operated Rokan Block, where the NOC will take over from the U.S. operator this August.
After the Indonesian government informed Chevron in 2018 that it would lose the legacy Rokan contract, the U.S. major naturally started to scale down investment. This negatively affected production. As a solution, Chevron and Indonesian upstream regulator SKK Migas signed a deal last September to accelerate drilling at the legacy Rokan Block to maintain output levels ahead of the contract handover.
Following the restart of arbitration, Supattanapong Punmeechaow, Thailand's current energy minister, told local media the government plans to import more liquefied natural gas (LNG) to make up for any production disruption at Erawan if the dispute drags on.
Still, domestic gas is expected to be cheaper than imported LNG. Therefore, a swift resolution to the spat with Chevron at Erawan would be welcome.
PTTEP's parent, PTT, said yesterday that it is planning investment of 850.6 billion baht ($28.3 billion) across all its operations over the next five years, as it focuses on developing the country's LNG and natural gas industry while seeking future energy opportunities.
Planned capital investment includes building of its second 7.5 million tonne per year t/y Nong Fab LNG import terminal in Rayong, the third-phase expansion of its 11.5 million t/y Mab Ta Phut terminal, its seventh gas separation unit at the Mab Ta Phut industrial estate in Rayong and a fifth natural gas transmission pipeline project. Group spending also covers the company's retail, downstream and power operations.
Recommended for you

Upstream oil and gas M&A opportunities in Indonesia for 2023