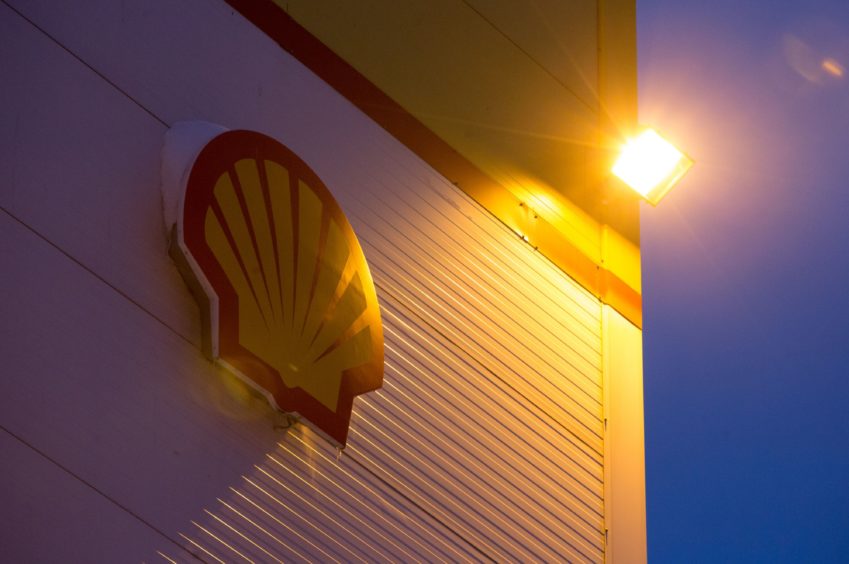 Philippine business tycoons are eager to buy Shell's stake in the deep-water Malampaya project. However, any potential suitors for the 45% interest, valued at between $250 million and $300 million by analysts at Rystad Energy, will need to bring strong technical skills to eek more gas out of the aging field.
Business tycoon Manny V Pangilinan said that a group led by First Pacific, of which he is chief executive, have made "a final non-binding offer to Shell." The consortium includes Philex Mining, which is part owner of Philippines upstream company PXP Energy.
PXP Energy, also led by Pangilinan, who is known locally as MVP, had previously confirmed its interest in Shell's stake. Other powerful business interests in the Southeast Asian nation have also expressed their desire to buy Shell's share of the strategic asset. Conglomerate San Miguel Corporation, as well as Ramon Ang, president of refiner Petron, and Dennis Uy, owner of Phoenix Petroleum, have all been linked to the sales process.
Uy's Udenna Corporation completed its acquisition of Chevron's 45% share in the Malampaya project in March 2020. The remaining partner in Service Contract (SC) 38, which holds the field, is Philippine National Oil Corporation (PNOC).
Chevron and Shell did not have the appetite to invest in the necessary technology to keep the aging field pumping, triggering their desire to exit before their contract expires in 2024, a Philippines-based analyst told Energy Voice.
"I'm not sure why Dennis Uy bought Chevron's stake or why MVP is interested in Shell's share unless they feel they can get it on the cheap. Or, possibly for MVP, who owns Meralco, the monopoly energy distributor in Manilla, it's to make sure he keeps the lights on," added the analyst.
Indeed, Malampaya supplies 40% of Luzon's electricity. Luzon is the largest and most populous island in the Philippines and home to the capital of Manilla.
Still, MVP has said his main interest in Malampaya is to use its facilities to commercialise the nearby Sampaguita gas discovery. PXP Energy owns the majority of Forum Energy, which owns the bulk of Sampaguita in SC 72 in the area of the Reed Bank.
"The problem with this reasoning is that the potential of Sampaguita – a gas discovery from the 1970s – remains speculative. Several wells have to be drilled before one can say it has commercial volumes," a Philippines-based upstream expert told Energy Voice.
"It looks like they are putting the cart in front of the horse. First, they have to find the money to drill wells in Sampaguita. Secondly, the Chinese are lucking and claim historical rights to the waters around Sampaguita," added the expert.
Nevertheless, "even without the Sampaguita connection, the Malampaya asset is a good purchase, if you can get it at the right price," said the expert.
It has also been reported that MVP's offer does not conform to the terms of reference for the sale. "My feeling is that MVP is probably just creating news to keep his companies in the limelight. Udenna and PNOC will have rights of first refusal, so that is another hurdle MVP has to overcome," cautioned the expert.
TECHNICAL EXPERTISE
The entire Malampaya project relies on the Anglo-Dutch supermajor's considerable deep-water experience, which its local partners lack.
Crucially, whoever takes over operatorship at Malampaya will need technical knowhow to run the field. "Shell, as well as the Philippines government, would probably prefer to have investors with oil and gas operating experience taking over the project. However, the reality is that even in the days when hydrocarbon developments were in vogue, it wasn't easy to attract players to the Philippines. This has become even more difficult in the current environment," Readul Islam, an Asia upstream specialist at Rystad Energy, told Energy Voice.
Shell, as well as the government, can decline offers from companies with limited, or even no, hydrocarbon operating experience. However, this could put the Philippines on a risky path, as Shell will exit in 2024 when its contract expires, meaning the country is just delaying the inevitable, said Islam.
"If bids from players with the available financial resources, but lacking the technical requirements, were accepted, at least such players would be aware of their position. They would be incentivised to bring in a credible operator to guarantee returns on their investments," added Islam.
Of course, "bringing a player with the required expertise to the Philippines is quite a tall order, but if Shell passes on the currently tabled bids, then the government could find itself having to take on the same task later. A private effort with support from public entities may be more effective than leaving it all in public hands," warned Islam.
First Pacific has already said it would need to bring in a technical partner if its bid was successful.
Any potential suitor will certainly need the appropriate expertise to run Malampaya and it will be challenging. But "it is doable. One option could be to engage the current Shell Malampaya organisation either directly or on a cost-plus basis. For many years now, there are a lot of Filipinos that are involved in the Malampaya management and technical teams. They could be complemented by hiring some experienced third-party engineers and managers," said the upstream expert.
Shell's Malampaya service contract is due to end in 2024, but production is projected to start slowing from 2022, as the resource diminishes. However, further investment could see the life of the field extended. An undeveloped portion of the block, known as Malampaya East, is estimated to hold 2.83 billion cubic metres of gas. Further exploration and appraisal success could prolong commercial production into the late 2020s.
READ MORE OF ENERGY VOICE"S PHILIPPINES COVERAGE: Philippines pushing for upstream renaissance