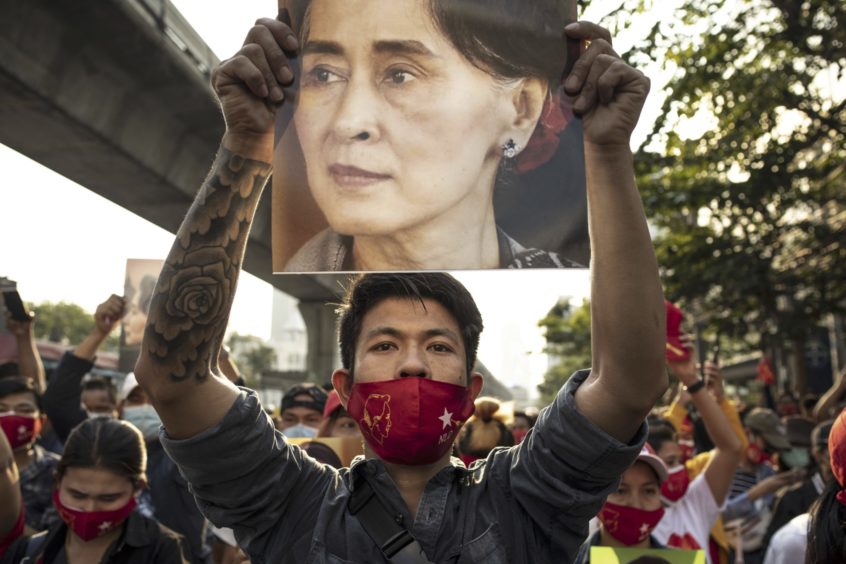 Malaysian national oil company (NOC) Petronas has declared force majeure on its Yetagun field off Myanmar, which is on the brink of civil war, due to the depletion of gas production.
"The decision was made following challenges in the wells deliverability that resulted in the production rate dropping below the technical threshold of the offshore gas processing plant," said Petronas.
As of 1 April, Petronas has temporarily ceased production at the Yetagun field in Blocks M12, M13 and M14, until further notice, the NOC said in a statement.
"Prior to the cessation of production, Yetagun field was producing well below the technical turndown rate of its facilities. There has been a drastic decline in production level due to subsurface challenges in the field since January 2021 and it has further deteriorated recently," said Petronas' country head, Liau Min Hoe.
"Continuing to produce at a low rate would impose significant risks to the integrity of our assets and the safety of our people. As a responsible operator, we had to temporarily cease production and declare force majeure. We have put in place an intervention plan to mitigate the matter, and have informed the host authority, our partners and gas buyer of our decision," he added.
Petronas said it "remains committed to its project in Yetagun and is taking all necessary measures to resume production as soon as possible."
Petronas has operated the Yetagun field since 2003 with a 40.9% interest on behalf of its partners. State-backed Myanma Oil and Gas Enterprise (MOGE) holds a 20.5% stake, Nippon Oil Exploration has a 19.3% share and PTT Exploration & Production (PTTEP) holds the remaining 19.3%.
MYANMAR ON BRINK OF CIVIL WAR
The atmosphere in Myanmar has been extremely volatile after the military seized power from the National League for Democracy (NLD) government on 1 February and has created significant logistical challenges for upstream operators, including Petronas.
The military coup has led several upstream companies to assess whether they should activate force majeure clauses in their production-sharing contracts (PSCs) with the government.
The military's violent crackdown against opposition to the coup has led to at least 557 deaths and more than 2,600 arrests, according to a leading human rights group. UN officials are now warning of a potential civil war breaking out as militias run by the country's numerous ethnic minorities weigh an offer to create a federal state with the deposed NLD government of Aung San Suu Kyi.
Recommended for you

NOC calls for IOCs to lift force majeure