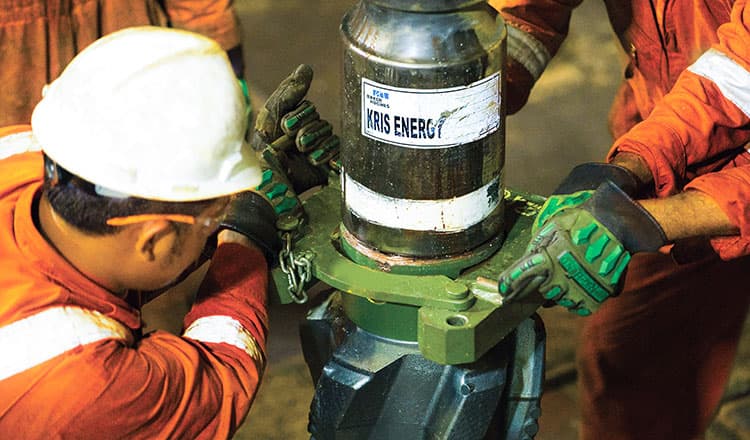 Singapore's KrisEnergy is on the verge of collapse and eagle-eyed investors, seeking assets at bargain prices, are preparing to pick over the company's carcass. However, given KrisEnergy's recent dismal performance in Cambodia, there is not much left of interest.
"Cambodia was the last roll of the dice. The remaining producing assets in Thailand and Bangladesh will likely default to their joint venture partners to cover missed cash calls. There may be operators that feel they can still get a tune out of the likes of Wassana in Thailand and the Bulu PSC in Indonesia, but it has all the feeling of late afternoon at a car boot sale – all the interesting bargains are long gone," a Singapore-based analyst told Energy Voice.
"Anything that can be sold will likely go for tens of millions. It won't make much of a dent in creditors' claims," added the analyst.
"Gulf of Thailand assets remain the core of the portfolio with G6 at the heart and Bangladesh is a strong, low profile cash generator," a senior executive at a regional oil and gas company told Energy Voice.
While Readul Islam, an Asia upstream specialist at Rystad Energy, told Energy Voice that "Bangladesh gas is sold at a fixed low price, field quite mature, not interesting. The Thailand producing assets with less than 5% stake, even if someone makes an offer to buy, I'd assume PTT would wish to pre-empt the sale, if not the other partners,"
"The remaining Thailand operated assets consist largely of Wassana. The other undeveloped discoveries are small, perhaps they will be of some interest to the small players working offshore Thailand," said Islam.
"The Indonesian offshore gas discoveries could generate the most (limited) interest from primarily domestic players — or perhaps some of Indonesia's trillionaire tycoons might see an opportunity buy these assets on the cheap and develop them by setting up an E&P company from scratch by poaching personnel from domestic E&P players," he added.
Investors are starting to eye what remains of Kris Energy as the company remains in dire straits. On 20 April, KrisEnergy reported that its financial restructuring plan is no longer viable due to sub-standard production performance at its Apsara oilfield offshore Cambodia. The Singapore-listed company had been banking on revenue from production at Apsara to get it through a drawn-out restructuring process.
In its latest update, KrisEnergy said that an independent review of the ultimate recovery from its Mini Phase 1A development at Apsara is ongoing, but the low production rates announced on 31 March 2021 have not since improved.
Consequently, the ultimate recovery and cashflow from Apsara Mini Phase 1A is forecast to be significantly lower than expected despite the recent rise in oil prices. And there remains material uncertainty over the group's ability to continue operating as a going concern, even if the current restructuring plan is completed, said KrisEnergy.
"In the circumstances, the company's restructuring plan as described in its previous announcements…is no longer viable."
The company's largest shareholder Keppel Corporation said in response that no alternative restructuring plan has been provided to Singapore's Keppel, and the revolving credit facility granted by DBS Bank to KrisEnergy to which Keppel had offered a guarantee via a bilateral contract with DBS Bank will not be amended and extended.
There was no suggestion of hope for Apsara, which will not only disappoint KrisEnergy shareholders, but also the Cambodian government. Cambodia was banking on significant cash flow from the development.
Moreover, creditors could still be in for some shocks. "Certainly, there are undisclosed liabilities that will mean little cash can be raised by administrators. Even DBS Bank could be in for more shocks," another analyst that tracks the company told Energy Voice.
Significantly, it should come as no surprise that the frontier basin in Cambodia disappointed, as Energy Voice reported earlier this month.
Some industry watchers believe KrisEnergy already knew that the Apsara oil development about 160km off Cambodia's coast in the Gulf of Thailand would disappoint.
"Many inside KrisEnergy knew that Cambodia was going to underperform, including external experts, such as reserve auditors. I have seen documents that suggest their Cambodian numbers were wildly optimistic," a senior industry executive told Energy Voice.
Shareholders, who have little hope of recouping their investments, are also upset, reported Energy Voice.
The Southeast Asian-focused upstream player holds working interests in three producing fields, one offshore Cambodia, one in the Gulf of Thailand and one onshore Bangladesh. It also participates in five blocks in various stages of the exploration and production lifecycle in Indonesia and Thailand. KrisEnergy operates six of the contract areas.
KrisEnergy operates Block 9 (30%) onshore Bangladesh and Block A offshore Cambodia (95%). In Indonesia, it operates the Bulu PSC (42.5%) and Sakti PSC (95%). In Thailand, it is a minority partner in Chevron's B8/32 and B9A, while KrisEnergy operates G6/48 Reservation Area (30%) and Rossukon Production Area (100%). It also operates G10/48 (89%) in Thailand.
Recommended for you

Indonesia's giant Arun field eyed for regional open access CCS hub