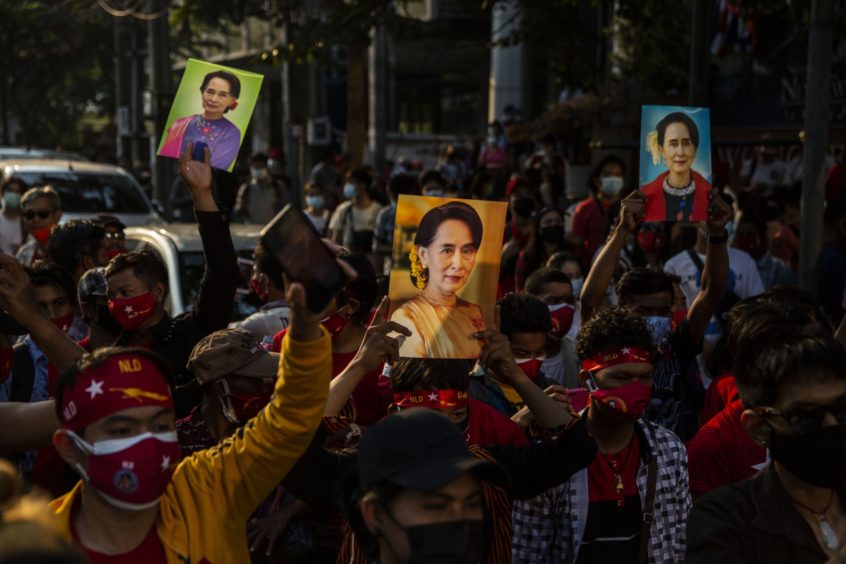 Thailand's PTT Exploration & Production (PTTEP) is managing to maintain its upstream oil and gas production obligations in Myanmar despite recent turbulence in the country that has delayed some activities.
Myanmar has been in political and social turmoil since the military seized power in a coup on 1 February 2021. As of early July, the military's violent crackdown against opposition to the coup has led to nearly 900 deaths and more than 5,200 arrests.
"PTTEP has implemented the Business Continuity Management (BCM) plan to ensure uninterrupted supply of petroleum and closely monitored the situation, including coordination with PTT, the Department of Mineral Fuels, Ministry of Energy and Ministry of Foreign Affairs, on a regular basis for immediate mitigation plan," the state-backed Thai upstream player said in its quarterly operations update yesterday.
"The key producing projects in Myanmar including, the Zawtika project, a natural gas producing project, were able to deliver sales and production as per obligation," said PTTEP.
The Yetagun project, a natural gas and condensate producing project, has temporarily ceased its production after its production rate dropped below the technical turndown rate of its facilities. This has no significant impact to PTTEP, and the production is expected to resume in Q3/2021," added PTTEP.
"The Yadana project, a natural gas producing field, has completed the production well drilling in May, which is one month earlier than planned, in order to maintain production volumes, as well as the sales volumes according to the Sales and Purchase Agreement," said the company.
"For exploration project, the Myanmar M3 Project's Field Development Plan was approved in April 2021. It is currently in the process of PSC Supplementary conclusion and preparation for the next field development phase," said PTTEP.
"For Domestic Gas to Power project, after the Coup d'état and political situation in
Myanmar in the past few months, the project has been facing delay. PTTEP has been closely monitoring the situations to assess risks as well as to prepare for an appropriate action plan," added PTTEP.
Earlier this month, a United Nations (UN) human rights investigator urged countries to impose economic sanctions on Myanmar's oil and gas sector to cripple the military junta that seized power.
Recommended for you

PTTEP delays $2bn M3 gas development in Myanmar