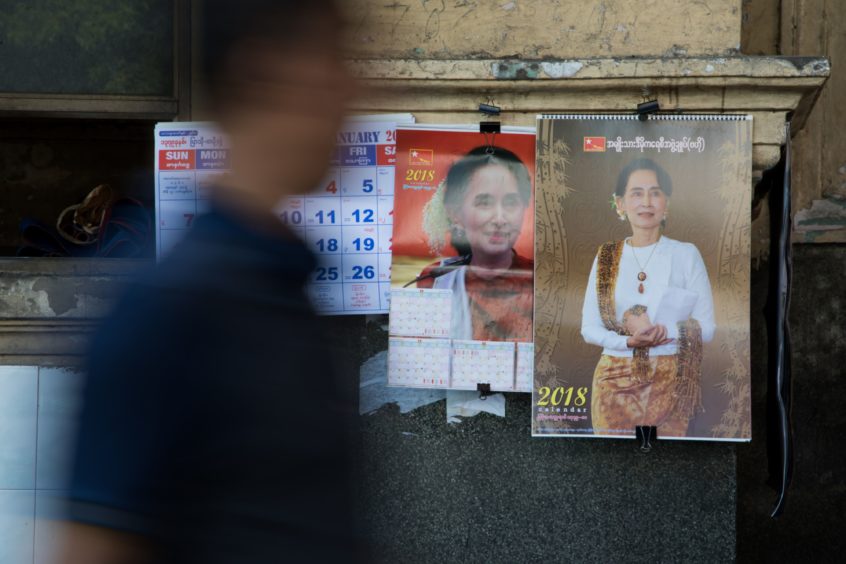 A United Nations (UN) human rights investigator has urged countries to impose economic sanctions on Myanmar's oil and gas sector to cripple the military junta that seized power in a coup five months ago, reported Reuters.
Myanmar has been in political and social turmoil since the military seized power from the National League for Democracy (NLD) government on 1 February. The military's violent crackdown against opposition to the coup has led to nearly 900 deaths and more than 5,200 arrests.
"I am talking about economic pressure, cutting off the revenue that the military junta needs to continue its reign of terror. I'm talking about cutting access to weapons and dual-use technology," Thomas Andrews, special rapporteur on human rights in Myanmar, told the UN Human Rights Council, reported Reuters on Wednesday.
No state had imposed sanctions on its oil and gas sector, although some had slapped them on military-controlled enterprises and revenue from gems, timber and mining, he said.
"Oil- and gas-sector revenues are a financial lifeline for the junta and are estimated to be close to what is needed for the junta to maintain the security forces that are keeping them in power. They should be stopped," he said.
In late May, TotalEnergies and Chevron, which are major investors in the country, said that they would suspend cash distribution by a joint venture that counts a Myanmar state-owned company as a shareholder.
The French energy giant, formerly known as Total, was criticised in French newspaper Le Monde for allowing Myanmar Oil and Gas Enterprise (MOGE) to benefit from the payments. Reports claim the pay outs eventually help Myanmar's military government while it continues a bloody crackdown following the coup earlier this year.
The overthrow of the Aung San Suu Kyi administration by the Myanmar military has derailed more than $1 billion of potential upstream investment in the Southeast Asian nation.
Significantly, foreign companies, including TotalEnergies, Woodside Energy and PTT Exploration & Production (PTTEP), were close to sanctioning projects, most of which have been suspended due to the political uncertainty and heightened reputational risk. The Western companies, such as TotalEnergies and Woodside, have said they will not sanction new investment. But Asian firms, such as PTTEP, have remained tight lipped about their investment plans.
The political turmoil and violent crackdown in Myanmar will negatively affect the energy sector, however, Chinese companies look set to benefit from the tumultuous environment, according to Fitch Solutions Country Risk & Industry Research.
The key companies that are invested, or have plans to invest, in Myanmar include: France's Total, Australia's Woodside Energy, India's Oil & Natural Gas Corporation (ONGC), as well as compatriot GAIL Limited, Thailand's PTT Exploration & Production (PTTEP), South Korea's Posco International, and possibly some Chinese state-owned oil and gas enterprises, said analysts at Fitch Solutions during a round table discussion earlier this year. TotalEnergies and Woodside have since said they will not make new investments.
Crucially, companies from South Korea, India and Australia, will be more sensitive to the increased risks associated with the military coup and the threat of increased international sanctions on the country. Therefore, they will be taking a wait and see approach to their investments, which offers Chinese investors the opportunity to grab additional market share, warned the analysts.
Recommended for you

TotalEnergies has "definitively withdrawn" from Myanmar