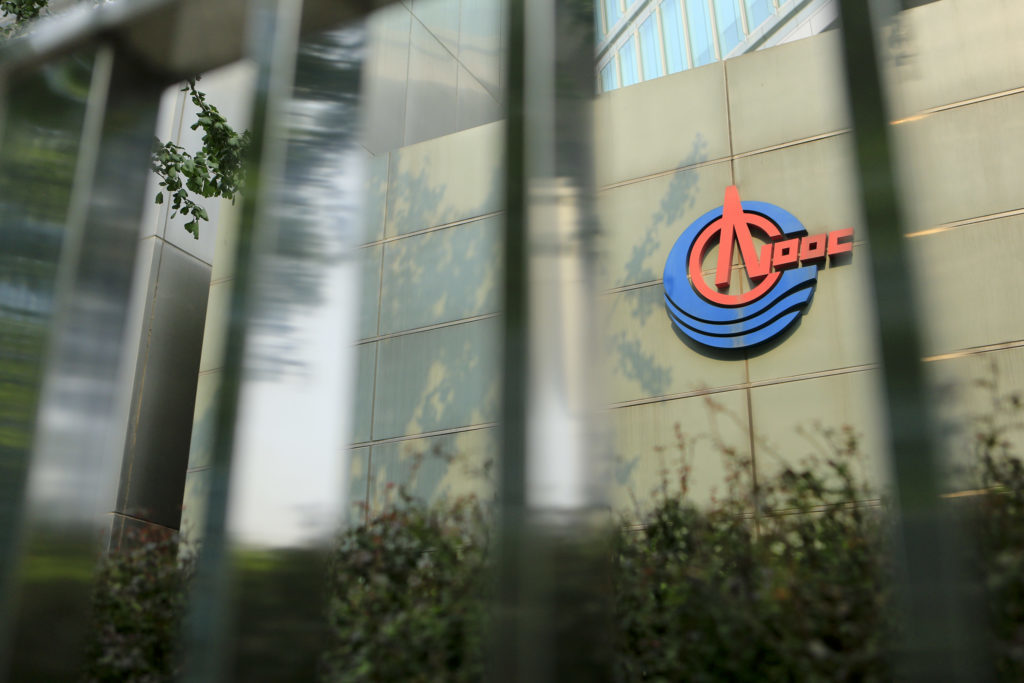 CNOOC, China's third-largest oil company, will boost spending on renewable energy by up to 10% per year to 2025, as it eyes returns that are similar to the oil and gas business. By 2050, CNOOC is targeting at least 50% of earnings from new energy.
CNOOC announced its latest renewable energy ambitions yesterday during its first half 2021 financial results that saw interim net profit more than triple from last year as oil prices rebounded.
Previously, CNOOC had set a goal of spending 5% every year to 2025 on new energy projects as the national oil company aimed to slash its carbon footprint while shifting its focus to pumping more natural gas than oil.
CNOOC said that is has formed a New Energy business unit to focus on exploring offshore wind projects with one to two more opportunities targeted in the near term. CNOOC will also seek onshore wind and solar projects on a selected basis, with solar PV considered more competitive.
It said US sanctions imposed on the company in early 2021 had not had a substantial effect on its business and urged Washington to lift the "unreasonable" measures. In January, China's biggest offshore driller was targeted in the final days of President Donald Trump's administration for its activity in the South China Sea.
CNOOC remains one of the least expensive companies among global peers, said analysts at investment firm Bernstein. US sanctions explain part of the reason for the discount, but for non-US investors who want exposure to oil, CNOOC offers attractive returns, added Bernstein.
CNOOC's first-half net profit reached 33.33 billion yuan ($5.13 billion), up 221% over the same period last year. It marked the highest profit since the first half of 2014.
Revenue in the first half of 2021 soared 48% from a year earlier to 110.23 billion yuan.
CNOOC, one of the industry's lowest-cost explorers and producers, said its all-in production cost was $28.98 per barrel, up 12.7% from $26.34 in 2020, which is in line with the increase in oil prices.
Oil and gas production hit a record of 258 million barrels of oil equivalent (boe), up 7.9% year on year, boosted by several new projects in Bohai Bay and the South China Sea, such as the ultra-deep gas project Lingshui 17-2, which started up in June. First half production equals 51% of the full year production guidance of 545 million to 555 million boe.
With CNOOC planning to commission eight more projects in the second half, output is likely to hit the upper end of guidance.
First-half capital expenditure was 36 billion yuan versus 90-100 billion yuan planned for the full year, the highest yearly budget since 2014.
Recommended for you

BP advertises collaboration openings on Scottish offshore wind farm