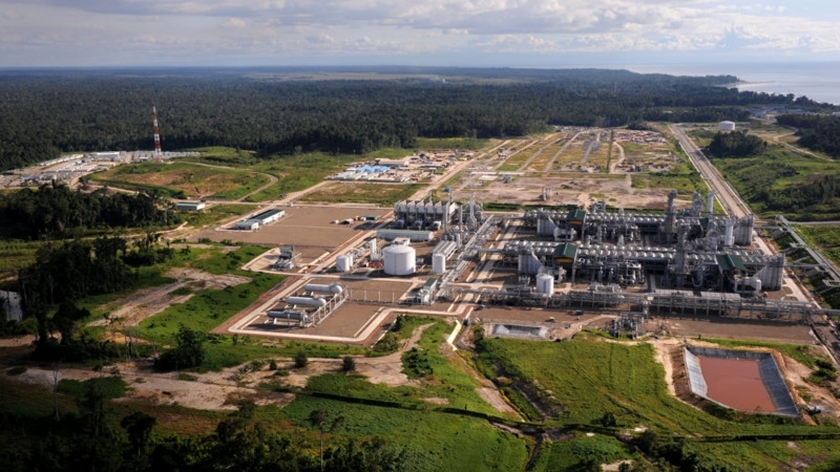 Indonesian upstream regulator SKK Migas has approved BP's $2.04 billion plan to develop new gas fields in West Papua that will supply its Tangguh liquefied natural gas (LNG) export project. However, the UK supermajor will likely need Indonesia to finalise regulations around carbon capture, utilisation and storage (CCUS) before any expansion can take place.
SKK Migas last week confirmed that it has approved the Enhanced Gas Recovery (EGR) Plan of Development (PoD) for the Ubadari and Vorwata fields within the BP-operated Barau, Muturi and Wiriagar production-sharing contracts (PSCs) in West Papua.
Based on the PoD, Ubadari and Vorwata will pump 1,269 billion cubic feet and 3.77 million barrels of condensate until the PSCs expire in 2035. According to SKK Migas, Ubadari is targeted to come onstream in the third quarter of 2026, followed by Vorwata in 2027.
Investment required to develop the fields is estimated at $2.041 billion.
Gas produced from the fields will support Tangguh Train-3, which is expected to start production next year with a capacity of 3.8 million tonnes per year (t/y).
BP's Tangguh LNG Train 3 delayed till mid-2022 says SKKMigas
Tangguh LNG, which started up in July 2009, currently operates two LNG liquefaction trains with a capacity of 3.8 million t/y each. The complex can house up to a total of eight trains. The plant and the Tangguh Joint Venture partnership, comprising of the Berau, Muturi and Wiriagar PSCs, is operated by BP, the largest stakeholder in the project.
CCUS
However, BP will need to implement CCUS or carbon capture and storage (CCS) for any new development in order to meet its energy transition commitments. BP has pledged to be net zero by 2050 or sooner. As a result, the company has set decarbonisation pathways with intermediate targets between 2020 and 2040. Therefore, its investments must meet stringent plans in alignment with the energy transition to limit the planet's temperature rise to well below two degrees Celsius in line with the Paris Agreement's climate goals.
Any new major upstream investment in Indonesia by BP will require that the Indonesian government implements regulations and policy around CCUS and CCS.
To support CCUS, the government is currently drafting a presidential regulation bill to set out carbon credits, a market mechanism for buying and selling carbon by cap and trade, carbon offset, and result-based payment (RBP).
The bill is expected to support stakeholders in developing CCUS technology in Indonesia, not only from a technical aspect but also from a security and economic perspective.
It is not yet clear, when the new regulations will be approved. BP is committed to investing more in Indonesia, but to do this it will need to see real progress around the carbon economy and associated regulations.
Significantly, as one industry source told Energy Voice earlier this year "usually Indonesia knows what it wants, but not how to get it."
Indeed, the final regulations still appear at least one year away from being approved, probably longer.
Meanwhile, Indonesia's Finance Minister Sri Mulyani Indrawati has called for international cooperation to help the country fund its emissions reduction commitments as global interest in tackling climate change gains momentum.
Indonesia is committed to slashing emissions by 29% percent relative to a business-as-usual baseline of 2.87 gigatons of carbon emission equivalent (CO2e) by 2030. But with sufficient international support, it plans to reduce emissions by 41% over the same period. Sri Mulyani said the first scenario would require around $365 billion in investment and the second around $479 billion. In both cases, the government would pay only about 20% of the bill.
"These are extraordinary numbers," Sri Mulyani said in a webinar hosted by the Centre for Strategic and International Studies (CSIS) earlier this month.
Recommended for you

$16bn of oil and gas investment expected in Asia-Pacific in 2023