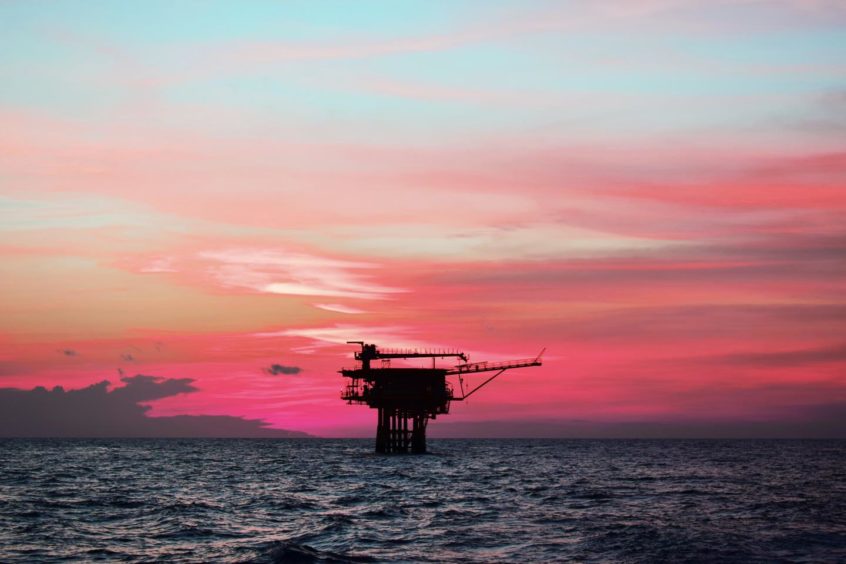 The prospects for Indonesia's Saka Energi appear to have improved based on the latest analysis from Moody's Investors Service, which revised the troubled upstream player's outlook from negative to stable.
"The outlook revision to stable reflects our expectation that Saka's liquidity will be very good over the next 12-18 months following the extension of the maturity of its shareholder loan from its parent, Perusahaan Gas Negara (PGN) and an improved oil & gas price environment," Hui Ting Sim, a Moody's analyst, said in a recent note.
"We also expect Saka's operational profile to improve over the next 12-18 months as the company increases production from the Sidayu fields after its successful drilling program," added Sim.
On 30 September, PGN (JK:PGAS) announced that it has signed an amendment with Saka to extend the maturity of its $361 million shareholder loan originally due in January 2022. Following the amendment, $77.6 million of Saka's shareholder loan will fall due in January 2023, $141.5 million in December 2024 and the remaining $141.5 million in December 2025.
"Saka will have very good liquidity over the next 12-18 months following the shareholder loan extension. As of 30 June 2021, Saka had cash and cash equivalents of $176 million. Its cash balance, along with Moody's forecast of Saka's operating cash flow generation of $240-$250 million over the next 18 months, will be sufficient to cover its capital spending of around $160 million and the shareholder loan of $77.6 million due in January 2023," said Moody's.
Moody's forecasts are based on its medium-term Brent crude price assumption of $50 to $70 per barrel.
Moreover, Saka expects it will not be required to pay the potential tax penalty of $127.7 million based on its correspondence with Indonesia's tax office. The potential tax penalty liability relates to Saka's purchase of a 65% stake in Pangkah block from Hess Corporation in 2014. The company is preparing to seek judicial review of the tax case and believes that it has grounds to win the appeal, said Moody's. However, "Saka's liquidity buffer will reduce significantly if it is required to pay the tax penalty," warned Moody's.
"Saka's operational performance has improved after an output ramp-up at its Sidayu fields after executing on its drilling program. Moody's now estimates that Saka will produce around 27-32 kboepd over the next two years, against the rating agency's earlier expectation of 23-27 kboepd," said Moody's.
"An upgrade of Saka's rating is unlikely unless, firstly, the company is able to address the maturity of its $625 million bond coming due in 2024, and secondly, there is clarity on Saka's strategic role within the consolidated Pertamina/PGN group with clear financial support from its shareholders," said Moody's.
Saka's ratings could be downgraded if Moody's lowers its assessment of parental support incorporated in the ratings. "This could be driven by, firstly, a material change in Saka's ownership structure; secondly, Saka's importance to PGN deteriorates such that it does not qualify as a material subsidiary under the terms and conditions of the unsecured notes due in 2024 issued by PGN; or thirdly, Saka makes an early repayment of the shareholder loan, materially straining its liquidity," warned Moody's.
In May, Energy Voice reported that the assets of troubled upstream player Saka Energi could be put up for sale as part of an effort to resolve the heavily indebted company's financial predicament amid a tussle between Indonesia's state-owned enterprises (SOEs).
Indonesia's Saka Energi's upstream assets could be up for sale
Crucially, question marks hovered around Saka Energi's alignment with its parent, Indonesian gas company Perusahaan Gas Negara (PGN), which is partly state-owned. Significantly, the level of Saka's operational integration and strategic importance to PGN has weakened since mid-2018 following the restructuring of state-owned oil and gas companies. In 2018, the government's 57% share of PGN was transferred to state-owned Pertamina.
Saka's position in PGN's structure remains uncertain and any lack of capital support would increase uncertainty about PGN's commitment to Saka.
For now, though, those uncertainties have lessened.
Recommended for you

Jadestone sets out reasons for financing amid Akatara focus