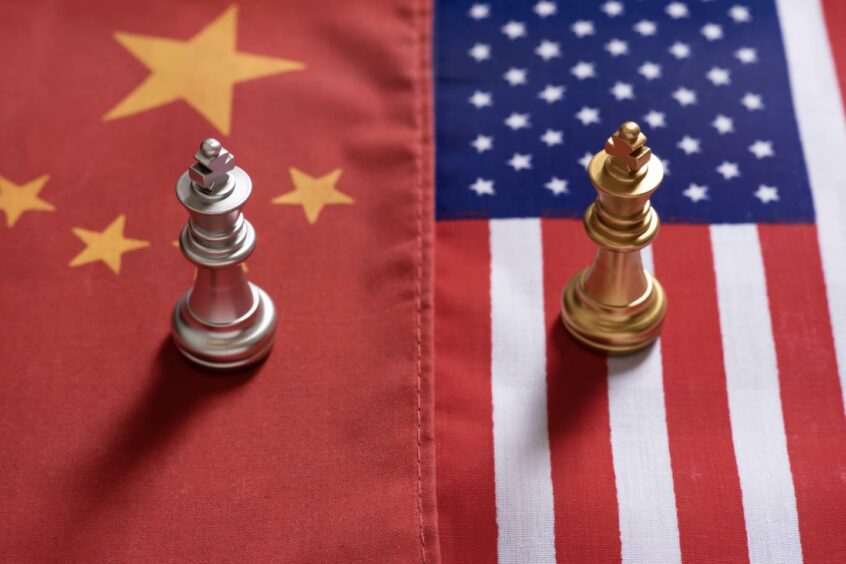 News that Cheniere (NYSE:LNG) signed a long-term liquefied natural gas (LNG) supply contract with China's ENN Natural Gas (CH:600803) earlier this week marked the first major US-China deal since 2018. Over the past three years, new LNG deals between the two great powers were put on ice as rising political tensions under the Trump administration thwarted trade.
Significantly, following the Cheniere-ENN deal announced Monday, more supply contracts could follow, which could trigger several further final investment approvals for US LNG export projects, Macquarie Research said today in a note titled China opening the US LNG floodgate?
Macquarie anticipates further final investment decisions (FID) on US LNG projects. "The recent tightness in global energy markets will serve as a wake-up call for many utilities, and we expect this will be met with increased fuel contracting and hedging," said the bank.
Consequently, Macquarie sees political and trade tensions being put aside with new deals being signed in the interest of security of energy supply.
US LNG developer Cheniere is well placed to take advantage, particularly as China's LNG demand is strengthening as the economy ramps up following the pandemic. China's LNG demand expanded by 22% year-on-year to 51 million tonnes over the first eight months of 2021, according to investment research firm Bernstein.
China has now overtaken Japan as the world's biggest LNG importer. Bernstein expects China's LNG imports will rise substantially from 60 million tonnes per year (t/) in 2020 to 95 million t/y by 2030. The surge will be driven by government policy, including coal-to-gas conversion, cleaning up air quality, and greater use of LNG vehicles.
The Cheniere-ENN deal
The price of the 13-year Cheniere-ENN deal, due to start in July 2022, was not disclosed, but based on market and industry feedback, Macquarie expects a toll rate of $2.50/MMbtu. This would be lower than Woodside's (ASX:WPL) rate of $3.50/MMbtu from Cheniere's Corpus Christi plant.
Cheniere brings three key benefits to the deal, said Macquarie. Firstly, access to discounted US LNG with a different cost structure, and more lifting optionality, when compared to other oil linked contracts in the broader ENN Group. Secondly, early start date within nine months next July, and crucially, prior to next year's heating season. Thirdly, a history of reliable delivery and multi-asset portfolio, which includes Sabine Pass and Corpus Christi export plants, both of which are being expanded. Henry Hub pricing is also relatively uncorrelated to oil price, providing natural portfolio benefits to utilities, added Macquarie.
Meanwhile ENN has wanted US LNG for some time, noted the bank. "In 2018, ENN Natural Gas had agreed to take on Toshiba's Freeport LNG T3 offtake agreement, but ultimately backed out of the deal (perhaps due to Beijing's US trade concerns at the time the deal was being negotiated). The key attraction is introducing lower cost Henry Hub based LNG to ENN's portfolio as all other contracts are oil linked," said Macquarie.
ENN recently completed the expansion of its Zhoushan LNG terminal in China to 5 million t/y capacity. A third phase expansion to 10 million t/y is planned for 2024.