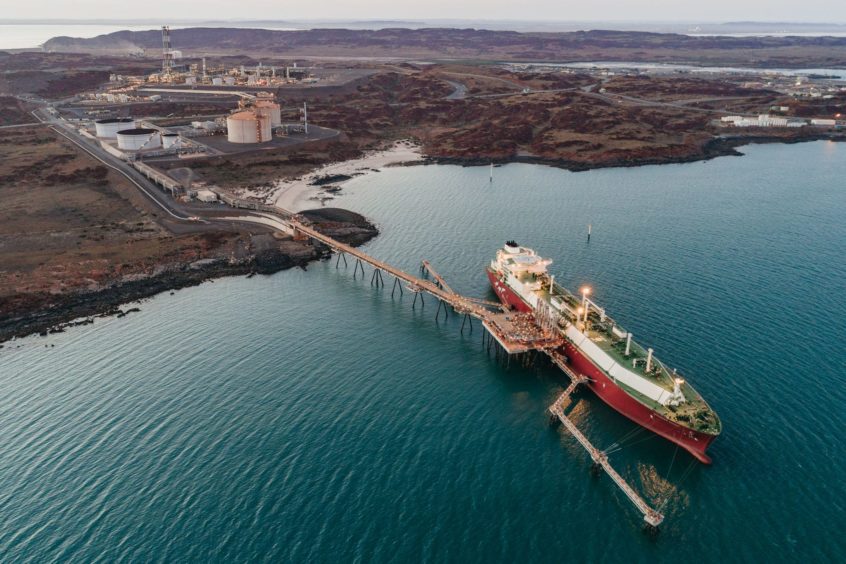 Australian LNG developer Woodside (ASX:WPL) said today that it is on track for a targeted final investment decision (FID) on the Scarborough and Pluto Train 2 developments before the end of this year. The company is also benefitting from strong liquefied natural gas (LNG) prices.
All major contracts and Commonwealth and Western Australia primary environmental approvals to support an FID are now in place, and commercial agreements are
approaching finalisation, the company said in its third-quarter financial statement.
"The proposed Scarborough and Pluto Train 2 equity sell-downs are progressing well, and timing of the Pluto Train 2 sell-down is aligned with the targeted FID later this year," said Woodside.
"An important milestone has been achieved with the issue of a limited notice to proceed to Bechtel for Pluto Train 2, enabling engineering and procurement activities to progress, as well as the commencement of early works for the temporary construction accommodation village in Karratha," added the Perth-based company.
Meanwhile "the agreement to pursue a proposed merger of Woodside and BHP's petroleum business is progressing as planned. Execution of a share sale agreement and an integration and transition service agreement is expected in November, in advance of targeted completion in the second quarter of 2022 following all approvals," said Woodside.
Woodside CEO Meg O'Neill said sales revenue for the third quarter climbed 19% compared with the preceding three months on the back of stronger average realised LNG prices.
"Revenue from LNG sales during the period was 27% higher than the second quarter despite production being impacted by planned maintenance activities at the North West Shelf Project and Pluto LNG," she said.
"Our portfolio realised LNG price was $57 per barrel of oil equivalent and our strong realised oil price of $80 per barrel reflects continued demand for Vincent crude in oil blending markets," noted O'Neill.
"We expect in the fourth quarter to see the benefit of stronger pricing on our realised prices, reflecting the oil price lag in many of our contracts and recent increases in gas hub prices. Our production guidance remains unchanged at 90-93 MMboe," she added.
"Global oil and gas prices have continued their upward trajectory, underlining the rebound in demand as economic activity has picked up in Asia and elsewhere. In addition, short-term gas hub prices in Europe and Asia have experienced unprecedented and sustained increases in both value and volatility with pricing indices in both markets recently reaching all-time highs," said O'Neill.
"Woodside's full-year uncontracted LNG production sold on a spot basis is expected to be slightly above 15% and includes additional November spot volume recently released to Woodside from the North West Shelf. During the quarter, we sold six equity LNG spot cargoes and we are currently expecting approximately 17% of produced LNG to be sold on a spot basis in the fourth quarter," she added.
In Africa, "significant progress was made at our Sangomar Field Development Phase 1 offshore Senegal, with the project's first development well drilled and completed. We have also begun discussions with interested parties for the proposed sell-down of our equity in the Sangomar project to a targeted 40-50%," said Woodside.
Recommended for you

Australia's Woodside pumps record oil and gas, eyes more FIDs in 2023