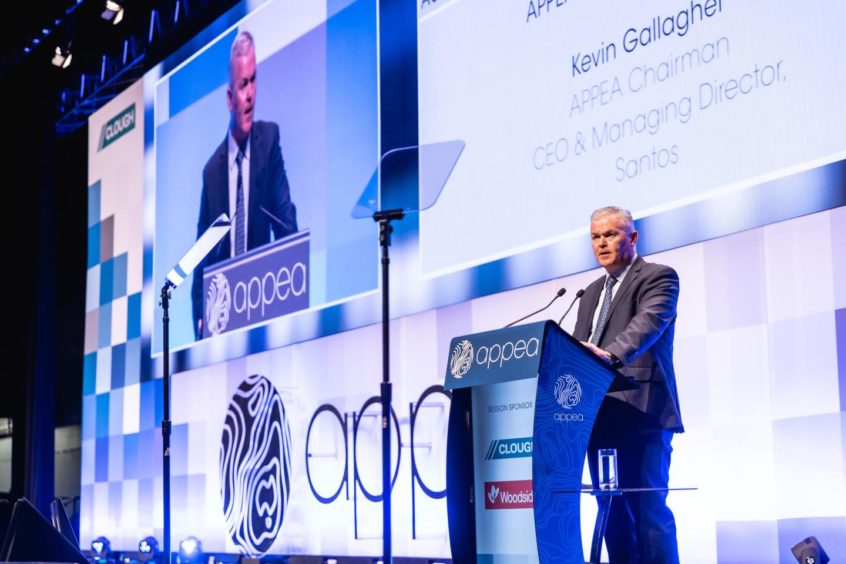 Australia's Santos (ASX:STO) delivered record quarterly sales revenue of US$1.14 billion and record quarterly free cash flow of US$359 million.
"Our disciplined, low-cost operating model continues to drive strong performance with US$931 million of free cash flow generated in the first nine months of 2021. At current commodity prices, Santos should generate close to US$1.3 billion in free cash flow for the full year," the company's chief executive, Kevin Gallagher, said today during the third-quarter results.
Gross Bayu-Undan production was higher in the quarter due to the successful start-up of the first well in the infill drilling program. Gas production was also stronger in Queensland and Papua New Guinea (PNG). Despite the higher production, Santos' net third quarter production of 21.9 mmboe was 3% lower than the second quarter following the 25% sell-down in Bayu-Undan and Darwin LNG completed at the end of April and a lower net entitlement to Bayu-Undan production under the terms of the production sharing contract.
Continued growth in GLNG equity gas production from the Roma and Arcadia fields contributed to a 20% increase in LNG production and supports forecast LNG production above 6.4 million tonnes in 2021.
Strong free cash flows reduced net debt to US$3.1 billion and gearing to 29.7% at the end of September. Gearing is forecast to be less than 28% at year-end at current commodity prices
Meanwhile it projects are progressing. Barossa is 15% complete and progressing on schedule and budget, with first steel cut for the FPSO hull. Major FEED contracts have been awarded for the Dorado project. Registration of the Moomba CCS project with the Clean Energy Regulator is underway as it the merger with Oil Search to create a regional champion of size and scale, said Santos.
"Consistent with our strategy, our next phase of growth will be disciplined and phased. We are making good progress on the Barossa project, awarded the major FEED contracts for Dorado and commenced the process to register the Moomba CCS project with the Clean Energy Regulator. Once registration is complete, we will be in a position to take a final investment decision to proceed with Moomba CCS," said Gallagher.
"The proposed merger with Oil Search is on track for completion by year-end, subject to customary conditions including Oil Search shareholder approval. I'm very happy with how the merger is progressing, and particularly acknowledge the positive comments from PNG Prime Minister Hon. James Marape, at what is an incredibly important time for energy markets and energy companies around the world," he added.
"Size and scale have never been more important as we look to fund the energy transition to net-zero emissions, and the merger is expected to create one of the top-20 companies in our sector globally and a top-20 ASX-listed company," said Gallagher.