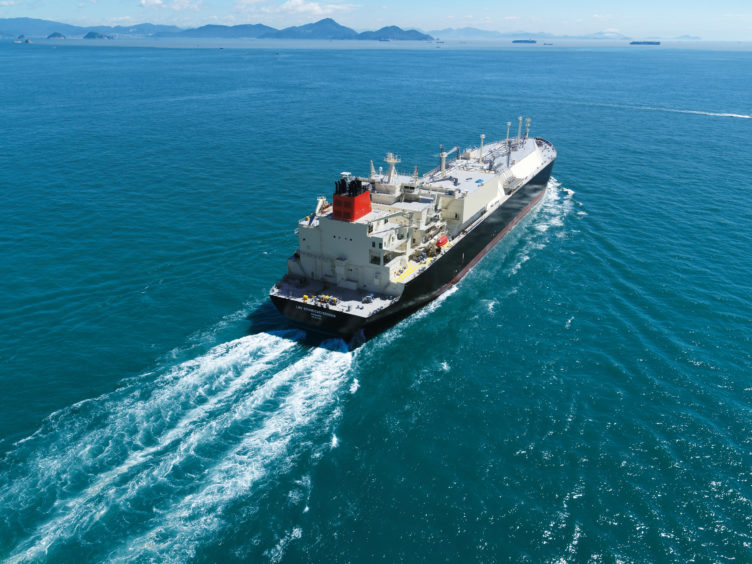 This year will mark a peak for liquified natural gas (LNG) imports into China as domestic production is set to expand and pipeline imports increase, predict analysts at Fitch Solutions.
After reaching around 124 billion cubic metres (bcm) this year, Fitch forecasts LNG import volumes to fall year-on-year up until 2025, hitting an annual low of 114 bcm that year, before growth flips back into positive territory.
"Several factors are at play. On the one hand, demand growth – while remaining positive – will slow, as the lift provided by the post-pandemic recovery fades and Beijing adopts a gentler approach to coal-to-gas switching in the country," Fitch said in a report last month.
"At the same time, domestic production growth will accelerate, spurred on by a supportive policy backdrop, ambitious state-set production targets and increasing investment in unconventional developments," added Fitch.
"While import demand will continue to rise, the pace of import growth will temporarily slow, reaching as little as 0.5% y-o-y in 2025, far below the 18.6% annual average registered over 2015-2019. In addition, piped gas will account for a higher share of total imports, rising from around 31% in 2022 to 40% in 2025. High pipeline flows will principally stem from Russia via the Power of Siberia pipeline, which started operations in 2019 and is expected to reach full capacity by 2025," said Fitch.
Fitch estimates that Chinese LNG imports rose to around 114 bcm in 2021, eclipsing Japan as the largest demand centre globally. "We are bullish on the outlook for 2022, forecasting imports to rise by a further 9.3% y-o-y. Gas demand continues to grow robustly, in line with continued strong economic growth and a government-led push to increase the share of natural gas in the overall energy mix, in particular targeting coal-to-gas switching in the industrial, commercial, and residential sectors. As a result, we forecast consumption to rise by 7% y-o-y in 2022, following an estimated 10% increase in 2021," said Fitch.
Recommended for you

Korea takes short-term LNG path while rivals embrace long deals