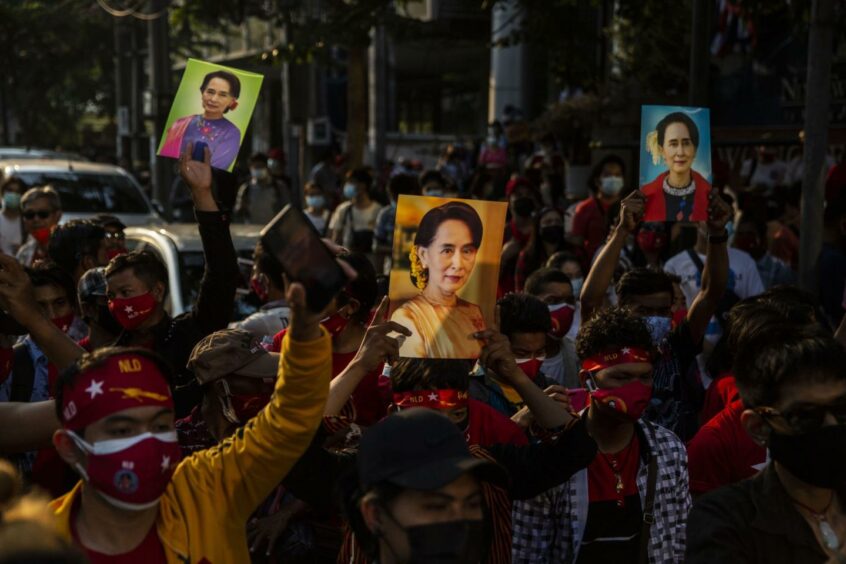 Malaysia's Petronas and Japan's Mitsubishi Corporation are divesting their shares in the Yetagun gas field offshore Myanmar. The move marks the latest in a series of exits by major energy companies, including Chevron and TotalEnergies, following the military coup in February 2021.
Mitsubishi told the Nikkei Asia that it has opened talks to sell its share in the Yetagun gas field. It plans to sell its 10% stake in a joint venture company with the Japanese government and JX Nippon Oil & Gas Exploration, a unit of Japanese oil giant Eneos Holdings, according to the Nikkei.
Malaysian state energy giant Petronas has a 40.9% interest in the Yetagun field, with the state-owned Myanmar Oil and Gas Enterprise holding 20.5% and the Japanese joint venture holding 19.3%. Natural gas from the project is exported to Thailand by pipeline. Therefore, Thailand's PTT Exploration & Production (PTTEP) (BKK:PTTEP), would be a natural buyer of the field.
PTTEP looks set to takeover operatorship at another gas field, Yadana, offshore Myanmar, after TotalEnergies announced its decision to withdraw from the troubled country last month.
Meanwhile, Petronas has signed agreements for the sale of its upstream interests in Myanmar, which include Yetagun, reported Reuters. The transaction is pending completion and Petronas has declined to identify the buyer.
TotalEnergies (LSE:TTE) and Chevron (NYSE:CVX) said in late January that they will exit Myanmar due to the worsening situation in the Southeast Asian country, particularly concerning human rights abuses by the junta, since the military-led coup on 1 February 2021.
"Demonstrations against the military have continued despite the killing of more than 1,300 people since the 1 February coup. The scattered protests tend to involve small groups voicing opposition to the overthrow of the elected government led by the Nobel laureate Aung San Suu Kyi and the return of military rule," reported the Guardian in December.