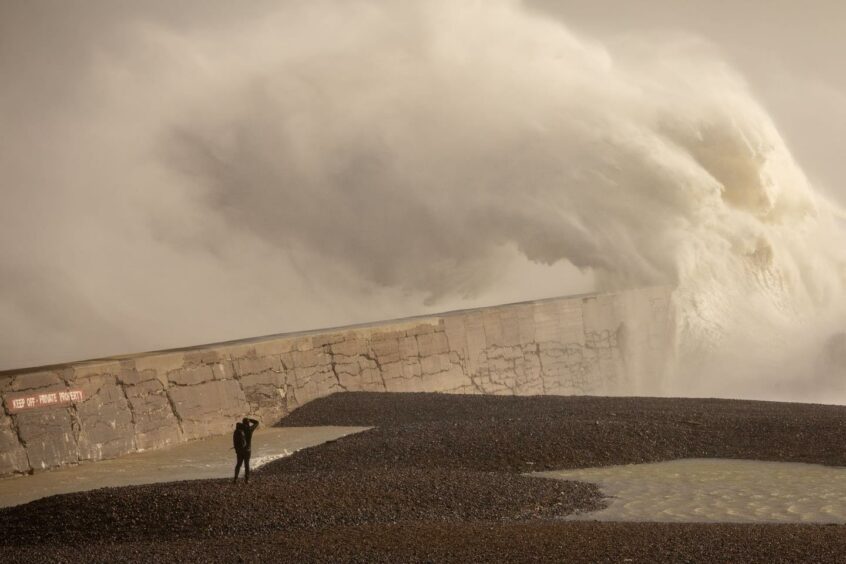 Storm Eunice has hampered efforts by Perenco and IOG to get the latter's flagship North Sea project to first gas.
IOG said last month that its Saturn Banks project would be ready by mid-February, already delayed due to Covid-19, however a series of named storms have again hindered progress.
In a visit to the Bacton terminal last week, operator Perenco informed IOG management that the weather had hampered commissioning of safety systems.
As a result, the plant will not be ready to start backgassing until the week beginning February 28, with first gas from Phase 1 of Saturn Banks starting a week later.
Phase 1 comprises the Blythe and Elgood fields in the Southern North Sea, as well as the Southwark field, however the latter has been delayed due to drilling issues.
It comes as the UK has been hammered by a flurry of storms in recent weeks such as Malik, Corrie, Dudley and Eunice, the latter being described by some forecasters as the worst in decades.
Chief executive Andrew Hockey said: "Albeit frustrating, this delay facilitates a safe and reliable start-up."
The Saturn Banks Reception Facilities are now "99% complete", but "severe weather from the named storms passing over the UK have been "hindering progress with further stormy weather likely to impact crane lifting operations", IOG said.
The unsettled weather might also impede operations required at the Blythe platform as part of the backgassing and start-up procedures, it added, but the bulk of work is now completed.
IOG said that the Health and Safety Executive "has raised a number of clarifications required to be resolved". The firm did not say what these were but said they are being addressed.
Meanwhile, IOG said it has identified a "forward plan" to resume drilling at the Southwark field, which is also part of Saturn Banks phase one.
The Noble Hans Deul rig had to leave the field in January, the second time since October, due to rig stability concerns with seabed conditions causing "excessive movement" relative to the platform.
Working with the rig owner and subject matter experts, IOG said the new plan "essentially entails creating pads on the seabed with suitable sized rocks to enable stable positioning of the rig spud cans".
This plan is being worked up, with the rig expected to resume work at Southwark in March, subject to regulatory approvals and commercial processes.
The Saturn Banks project – formerly known as "Core" – comprises several discoveries containing around 410billion cubic feet of gas.
Southwark and Blythe, each with their own production platforms, and the Elgood discovery form phase 1.
Recommended for you

North Sea operator IOG to enter administration