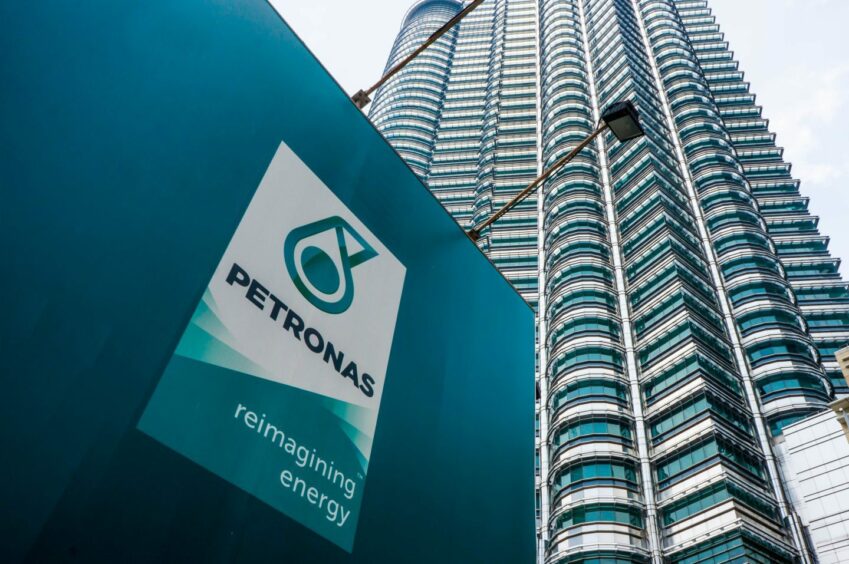 Malaysia's 2022 oil and gas bid round was a remarkable success, attracting fresh investment, new upstream explorers, as well as new ideas to the mix in Southeast Asia's most successful market. Indeed, other Southeast Asian countries should take note as Malaysia also launched its 2023 round that will see more investors queuing up.
Malaysia Bid Round (MBR) 2023 was launched last Wednesday, the same day that new acreage was officially awarded from MBR 2022.
Nine out of 14 exploration blocks were successfully awarded, as well as three Discovered Resources Opportunities (DROs), making the round a success, Robert Chambers, APAC-focused upstream expert, told Energy Voice.
The results marked the highest number of PSCs awarded in Malaysia within a single year since 2010. Industry analysts agreed it was a strong outcome in a world increasingly focused on transitioning away from exploration for new oil and gas.
"Overall, Malaysia continues to offer exploration acreage in mature and proven areas, where exploration success would see discoveries that could be developed through existing infrastructure and potential access to global LNG markets through the Malaysia LNG (MLNG) complex," said Chambers.
"Malaysia Petroleum Management (MPM), which manages the rounds, have done a great job by understanding their relative position and creating competitive fiscal terms for some of the specific opportunities. They have also run a consistent and reliable bid round process. There is a lot for other countries in Asia to learn from," he added.
Andrew Harwood, Asia Pacific research director at Wood Mackenzie, noted that Malaysia's state-backed upstream energy company Petronas Carigali dominated the round, winning an interest in every block awarded. However "we think Petronas' regulatory arm Malaysia Petroleum Management (MPM) will be the most pleased with the awards," Harwood told Energy Voice.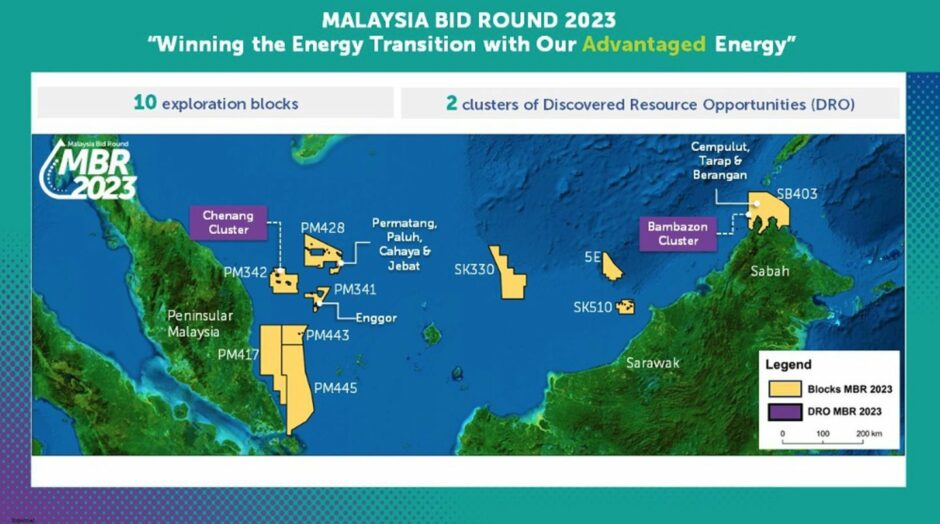 After several lacklustre bid rounds, in the last 18 months MPM has reinvigorated Malaysia's acreage offerings by responding to industry feedback and showing a more open approach to potential investors.
An improved fiscal offering, better access to data and greater industry engagement has resulted in nearly two-thirds of the blocks offered being awarded, said Harwood.
"A key objective of MBR 2022 for MPM was to bring in experienced new explorers to Malaysia. The awards see the return of Japan's INPEX (TYO:1605), in addition to new entrants, not only to Malaysia, but also to Southeast Asia's exploration sector – Norwegian independent Longboat Energy (LON:LBE) was joined by new players Topaz Energy and Perth-headquartered Skye Energy, alongside Malaysian service company UMD Petroleum," he added.
Moreover, big players, such as Shell (LON:SHEL) and Thailand's PTT Exploration & Production (PTTEP) (BKK:PTTEP), continued to add acreage and show commitment. PETROS, the Sarawak state's E&P company, grabbed non-operating stakes in five Sarawak PSCs, a clear indication of its upstream ambitions, said Harwood.
The MBR 2023 acreage offering put more emphasis on the mature Peninsular Malaysia region, offering the opportunity for smaller, local players to get involved.
"Malaysia benefits from good subsurface prospectivity, proven by strong exploration performance over the last decade. But it's the overall above-ground investment environment that has the biggest impact on where an investor deploys capital. Malaysia's willingness to engage with investors, provide a supportive environment, and evolve its offering makes it one of the most attractive upstream regions in Southeast Asia," added Harwood.
Oil and Gas Exploration Success – Malaysia Leads Southeast Asia
Between 2020 and 2022, consultancy Rystad Energy estimates show that more hydrocarbon volumes were discovered in Malaysia than in the rest of Southeast Asia combined. "Indeed, over this period, just PTTEP, as operator, has discovered more in Malaysia than Indonesia's sum total. Though Indonesia, with the Timpan field, has the largest Southeast Asia discovery over the period, Indonesia has just one other discovery larger than 35 million barrels of oil equivalent (mmboe), whereas Malaysia had 10 discoveries over 35 mmboe during 2020-2," Readul Islam, an Asia upstream specialist at Rystad Energy, told Energy Voice.
"For the explorationists, after all is said and done, discoveries are their holy grail, and in that respect Malaysia has shown outstanding results in Southeast Asia," he added.
Meanwhile, realising the likely content of future discoveries, Malaysia continues signing research studies targeting carbon mitigation, which will be attractive in the context of the energy transition, noted Islam.
Lessons for Other Southeast Asian Countries Seeking Oil and Gas Investment
Significantly, aside from attracting established players and building new partnerships for Petronas Carigali, Malaysia is also bringing in new players, such as Topaz Energy and Longboat Energy, with new ideas to add to the mix. Industry sources told Energy Voice that Petronas have been very open and welcoming by trying to match different companies to the right assets and portfolios.
Simon Molyneux, managing director at Perth-based upstream consultancy Molyneux Advisors, told Energy Voice "I think others can learn that – a country that offers attractive acreage, with regulatory certainty and a clear strategic desire to maintain petroleum production through the energy transition will see investors queuing up as they were in Malaysia."
Industry players report that the recent Malaysia bid rounds were very professional. "They are well presented in good English. Something none of the other Southeast Asian oil and gas markets can match," noted one geologist.
However, Petronas has a major advantage compared to other countries. "Petronas does not report to any ministry. Importantly – not to the Malaysian Ministry of Energy. It can organise and license blocks, set terms, even place itself into them as a partner, and control the finances. By comparison, in Indonesia, upstream regulator SKKMigas supervises the rounds, but has no direct involvement nor funding. Migas has licensing and data responsibilities. The Ministry of Energy in Indonesia is involved in all major decisions. Monies go to the Finance Ministry in Indonesia. This system was set up in 2001 after the World Bank intervened. It is a bureaucratic nightmare. Petronas has it easy by comparison," remarked a Southeast Asia-focused oil and gas expert.
Malaysia's Gassy Potential
Malaysia's oil and gas output is around 1.8 million barrels of oil equivalent (boe) per day – of this about two-thirds is gas.
MPM reckons that gas also makes up two-thirds of the 21 billion boe yet to be discovered. Some 6 billion boe of these yet-to-found reserves are located in deep water, mostly offshore the Malaysian states of Sabah and Sarawak.
Crucially, Malaysia offers a route to market for gas finds. Demand is 8.6 billion cubic feet per day (cf/d) and this is estimated to hit about 10 billion cf/d in 2035 – including both domestic and export markets.
Petronas, which acts as an aggregator, buys gas from the operators and then supplies it to LNG export facilities, industrial customers, or as fuel for power generation. Some gas production is also exported via pipeline to Singapore and Thailand.
According to Petronas, Malaysia is expecting upstream spending of $12.5 billion in 2023, a jump of 35% from 2022. Significantly, it will be the highest investment level seen in five years, said MPM.
The latest bid round, has 10 exploration blocks on offer – located within the producing Malay, Sabah and Sarawak basins, as well as the newly opened Penyu basin. These blocks cover various geological play settings with sizeable prospects to be explored, providing opportunities for investors looking for 'Advantaged Energy' – low cost, low carbon energy, said MPM last Wednesday.
Also offered are the Chenang DRO cluster off the coast of Peninsular Malaysia and the Bambazon DRO cluster off the coast of Sabah. These are shallow water clusters located close to existing producing hubs that will enable quick monetisation.