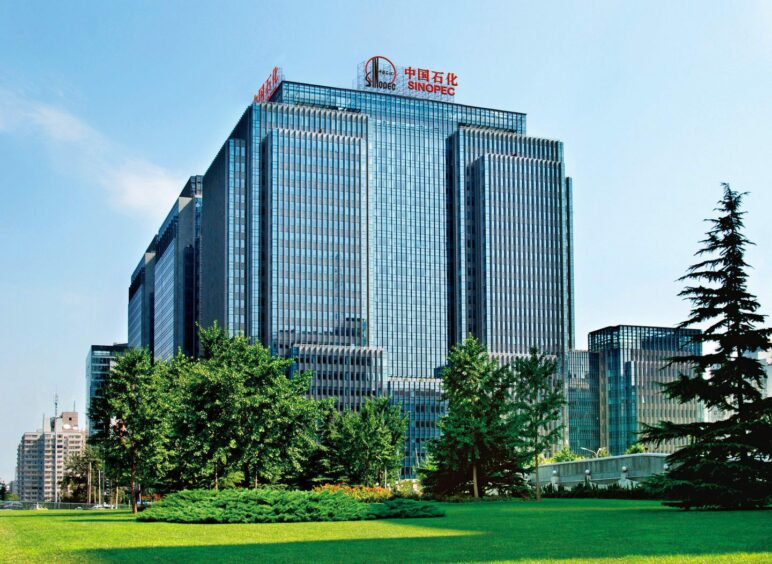 Chinese NOC Sinopec expects to increase oil and gas production next year as the government looks to meet growing domestic demand following an end to Covid-19 lockdowns in December last year.
In its full year results for 2022, the state-backed group said it would increase gas production from the 1,249 billion cubic feet per day achieved last year and 'stabilise' domestic oil production at 2022 levels of 251 million bpd.
Net income reached 66.2 billion yuan ($9.6bn), down from the record 72bn yuan last year.
"In 2023, we will seize the favourable opportunity arising from steady development of domestic economy and the recovery of demand for petroleum and petrochemical products," said Sinopec chairman Ma Yongsheng.
"The government prioritises the task to resume and expand domestic consumption."
Demand for for petroleum chemical products and natural gas were all severely dampened during 2022, the firm said, leading it to implement a strategy to "stabilise operations and expand market reach" in preparation for a return to growth.
During 2022 the firm made "major breakthroughs" in the exploration of shale oil fields in East China and ultra-deep fields in West China as well as "actively promoting" the capacity building of key natural gas assets in Shunbei zone two and West Sichuan.
The firm reached a domestic oil and gas replacement ratio of 165% during the year.
In 2022 China registered a GDP growth of 3% year-on-year, according to preliminary estimates from China's National Bureau of Statistics, down from 8% the previous year as the government's zero-Covid policy kept parts of the nation in lockdown.
That policy ended in December and China's 2023 Government Work Report set a target of 5% GDP growth for 2023.
New technologies
Sinopec has increased its high purity hydrogen production capacity during 2022 and has now established nine hydrogen supply centres producing 16,500 t/yr for fuel cells.
It has also started operating a 1MW proton exchange membrane (PEM) electrolyzer producing green hydrogen at its subsidiary Yanshan Petrochemical Company.
By the end of 2022 it had built 98 hydrogen refuelling stations, with a total hydrogen refuelling capacity of about 45 tonnes per day.
During 2022 the firm's first CCUS project was completed and put into operation at the Qilu-Shengli Oilfield, with the capacity inject 1m t/yr CO₂.
The firm has set a goal to peak scope one and two emissions before 2030, and for these emissions to reach net zero by 2050. Sinopec says it will reduce CO₂ emissions by 12.6m tonnes in 2023.
From 2018-2022 it reduced CO₂ emissions by an average of 4m tonnes per year.
Recommended for you

CVC investment in clean energy start-ups reaches record-high