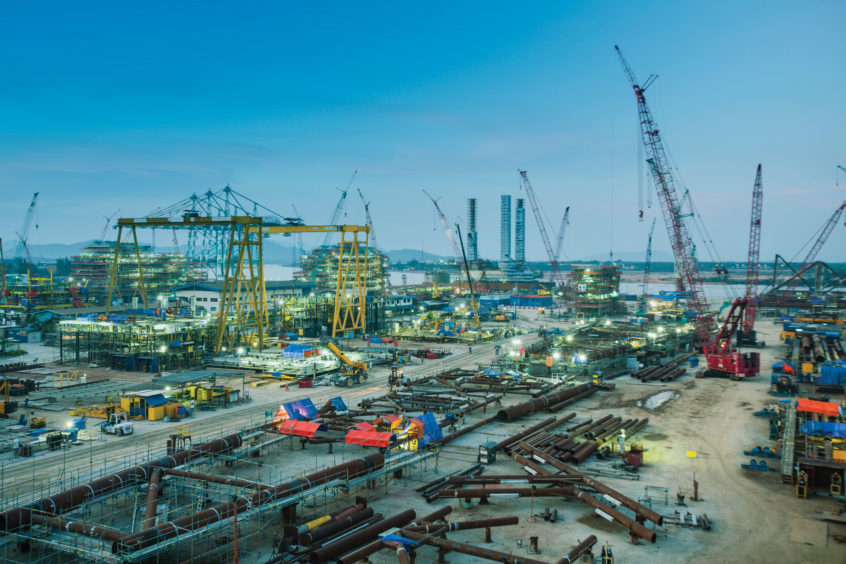 Kuala Lumpur-based Sapura Energy has announced a slew of contracts it won between December 2022 and May this year. Of the 10 contracts, 70% of the combined value comes from projects beyond Malaysia.
Sapura Energy CEO Datuk Mohd Anuar Taib said moving into "new regions enabled us to secure new clients as well as overcome limitations brought on by financial constraints. We are also grateful for the trusted partnerships we have established with new and existing clients, who have continued to seek our solutions to deliver their projects."
This expansion has helped Sapura move from an operating loss in the 2022 financial year to a profit in 2023, it said.
The company is in the process of attempting to restructure its debt load. On June 7, it said a court had approved restraining orders, preventing its creditors from winding the business up.
Sapura Energy has also said its proposed restructuring would include a "white knight" investing 1.8 billion ringgits ($390mn) in the business.
The engineering and construction contracts announced today are worth 979mn ringgits ($212mn). Drilling contracts accounted for another 352mn ringgits ($76.2mn), while operations and maintenance contracts were worth 34mn ringgits ($7.4mn).
One of the projects was offshore transportation and installation for Eni Congo in Congo Brazzaville. Sapura Offshore and Sapura Energy DMCC won the work, which they expect to complete in the fourth quarter of this year.
The Eni contract is worth 600 million ringgits ($130mn).
Sapura Energy won two contracts in Thailand, for offshore wellhead platform and pipeline installation and removal. Both contracts came from Chevron's Thai unit. The company said completion was due by the end of the calendar year.
In Australia, Woodside Energy awarded Normand Sapura a contract for the intervention and removal of a plug at the Tidepole TPA03 subsea well. This falls under the North West Shelf (NWS) project, which Woodside operates.
Sapura is due to complete this work in the third quarter of 2023.
Sapura Project, meanwhile, won a contract in New Zealand from the government to work on the decommissioning of the Tui field. In particular, this covers the of four mid-water arches, gravity bases and tethering chains. The work should take two weeks and will take place between December 2023 and March 2024.
The company's Sapura Drilling unit has won a number of contracts for work in Malaysia. Vestigo Petroleum awarded the first contract, for Sapura Berani, to carry out the Larut Complex redevelopment project. This should take seven months. It is due to start in the fourth quarter of 2023.
Sarawak Shell Berhad has signed up the Sapura Esperanza to drill two wells on the Timi development. It will also carry out one well on the F14 infill campaign. The company should complete this work by the fourth quarter of this year.
Petronas Carigali and SapuraOMV Upstream awarded O&M contracts to Sapura for work this year.
Sapura Energy's E&C team is also working on rescoping a number of contracts, following changes from clients during execution.
These include contracts for Salman, from 2019, and an offshore platform at KG DWN 98/2 NELP, announced in December 2018. Rescoping is also under way on the EPCI contract for the Wellhead Platform at the Dorado project, announced in September 2021, and the EPCI for the SBM pipeline rejuvenation phase ii project, announced in June 2020.
Recommended for you

Savannah battles challenges, pushes back South Sudan