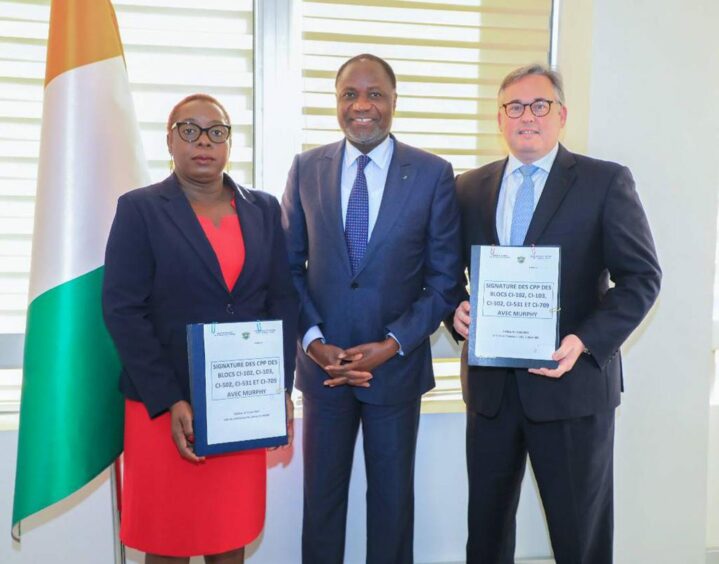 Murphy Oil has approved a field development in Vietnam and is pressing ahead with exploration in Cote d'Ivoire.
The move follows the sale of assets in Canada the company described as non-core. In September, it sold non-operated stakes in the Kaybob Duvernay and Placid Montney for $104 million. The plan is to invest some of the proceeds in international works.
Announcing its third quarter results, Murphy said the board had approved the Lac Da Vang plan, in Block 15-1/05, of the Cuu Long Basin.
The company is the operator with a 40% stake. It should begin producing in 2026, with development phases following into 2029.
Lac Da Vang will reach peak production of 30,000-40,000 barrels of oil equivalent per day, with an ultimate resource of 100 million boe.
Murphy also has plans for more in Vietnam. It has said it will drill an exploration well in the same block, on the Lac Da Hong prospect, in 2024. It will also drill another exploration well on Block 15-2/17 next year, on Hai Su Vang.
The first of these wells is targeting a potential resource of 65-135mn boe, while the second may hold 170-430mn boe.
Cote d'Ivoire
Also at an early stage are Murphy's plans in Cote d'Ivoire. The company struck deals to enter five licences in the West African state in June this year.
The most developed licence of these is CI-103, which holds the Paon discovery. Murphy said it had begun a review of commerciality and field development concepts in the quarter. It also began seismic reprocessing.
Anadarko Petroleum made the initial Paon discovery in 2012. It drilled a number of appraisal wells on the find but, in 2017, concluded it was unsuccessful drilling in the south channel of Paon. As a result, it withdrew from exploration in Cote d'Ivoire.
Murphy has an 85% stake in CI-103, while state-owned Petroci has 15%. In the other four blocks, CI-102, CI-502, CI-531 and CI-709, it has 90%, and Petroci has 10%.
The blocks are to the west of Eni's Baleine field, which began producing in September this year.
Recommended for you

Ice signs up former Total block offshore Cote d'Ivoire