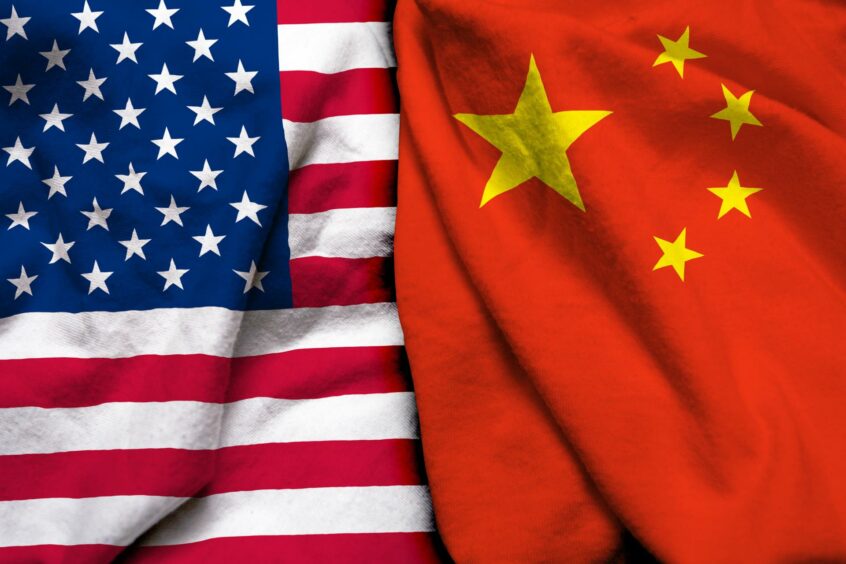 Russia's invasion of Ukraine seems to have jolted China based buyers of liquefied natural gas (LNG) into signing more deals with US-based LNG export developments as global competition for the fuel surges.
Significantly, buyers in China have signed up for a combined 7.7 million tonnes per year (t/y) of US LNG supply since the invasion started on 24 February in a bid to lock in future cargoes from increasingly uncertain global energy markets.
For European countries wanting alternatives to Russian gas, global LNG markets are an obvious place to find supplies in the medium term, particularly from the US. This will see European nations competing with Asian countries for supply.
"The US has the gas resources, the infrastructure, and the construction capabilities to achieve a significant increase in LNG exports relatively quickly," said Ed Crooks, vice chairman Americas at energy research firm Wood Mackenzie.
However, "it cannot be an answer to immediate shortages – US LNG export facilities are already running at full capacity – but in a few years' time it could make a significant contribution to reducing Europe's dependence on Russian gas," cautioned Crooks.
The US was the world's third-largest LNG exporter in 2021 at almost 75 million tonnes, behind Qatar and Australia. This year, the start-up of new LNG production at Sabine Pass and Calcasieu Pass in Louisiana will boost US export capacity beyond those two nations and into the global top spot.
Meanwhile, China, which surpassed Japan as the world's top LNG importing nation last year, has been increasingly active in the US. China has committed to contracts totaling more than 13 million t/y of LNG from the US since mid-2021, Daniel Toleman, an analyst at energy research company Wood Mackenzie, told Energy Voice.
The Chinese buyers are targeting cheaper US volumes and Toleman expects them to seek more supply deals from US-based projects that are racing towards final investment decisions (FIDs).
Indeed, China has space for more US LNG deals, said Yuriy Humber, president of Tokyo-based Yuri Group, a research firm, which publishes energy reports. However, it is likely that the Chinese buyers will pause for now as they try to understand the situation with existing and potentially new Russian supplies, Humber told Energy Voice.
"A couple of large pipeline gas deals were signed earlier this year between Russia and China, but how quickly that infrastructure can be built in a sanctions environment will be of strong interest to Chinese LNG importers," said Humber.
China's appetite for LNG may rise further if the pipeline developments are delayed due to sanctions. On the other hand, more Russian LNG supplies may become available to the Chinese as other nations shun them in response to the war in Ukraine.
Complicating the picture further, Europe's pivot away from Russian gas and scramble for LNG imports is also setting the stage for increased competition for limited global supplies in the medium term, Vandana Hari, founder of Singapore-based Vanda Insights, which tracks energy markets, told Energy Voice.
"Nowhere will that rivalry and the pain of the resulting higher LNG prices be felt more acutely than Asia, where countries are making major investments to boost gas in the energy mix," said Hari.
There is going to be growing uncertainty over expected supply-demand balances and trade flows. "This must make Asian customers nervous, even as they keep an eye on Europe's evolving strategies. Compared with their European counterparts, Asian buyers are probably more likely to favour long-term contracts, which could give them an edge with the sellers. But taking equity in projects is the surest way of securing supplies," added Hari.
"While Chinese, Japanese, South Korean and Indian buyers have the wherewithal to invest in liquefaction projects, the same cannot be said of their counterparts in the smaller South Asian and Southeast Asian economies, which could put the latter at a greater disadvantage," she cautioned.
Wood Mackenzie's Toleman expects buyers, such as Japan and South Korea, in northeast Asia, to seek more US LNG to add diversity of supply and increase energy security as they pivot away from Russian volumes.
Kaushal Ramesh, an LNG market analyst at consultancy Rystad Energy, reckons Japan could be seeking to "rejig its LNG contracting strategy in the wake of pressure to reduce offtake from Russia, which may come from Western allies."
Humber noted that "Japan has traditionally been one of the biggest investors in US LNG and that's unlikely to change for now."
Still, it seems Asian nations will be competing against European buyers for long-term supplies from the next wave of US LNG projects. "Leading the charge will be buyers from Germany, Italy, and Austria," said Toleman.
Recommended for you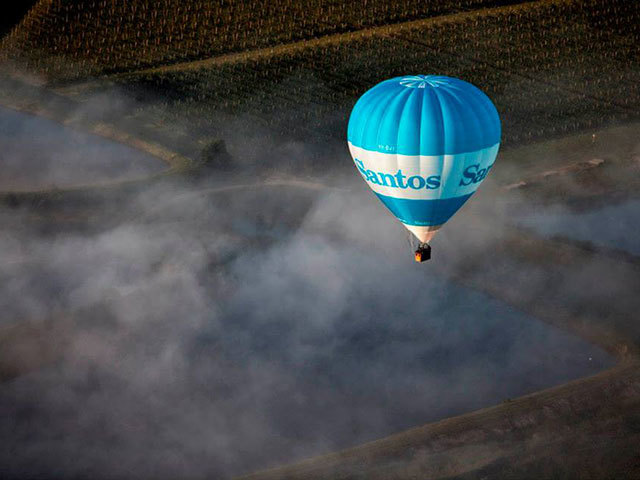 Santos' Barossa could face two year delay leaving Darwin LNG empty