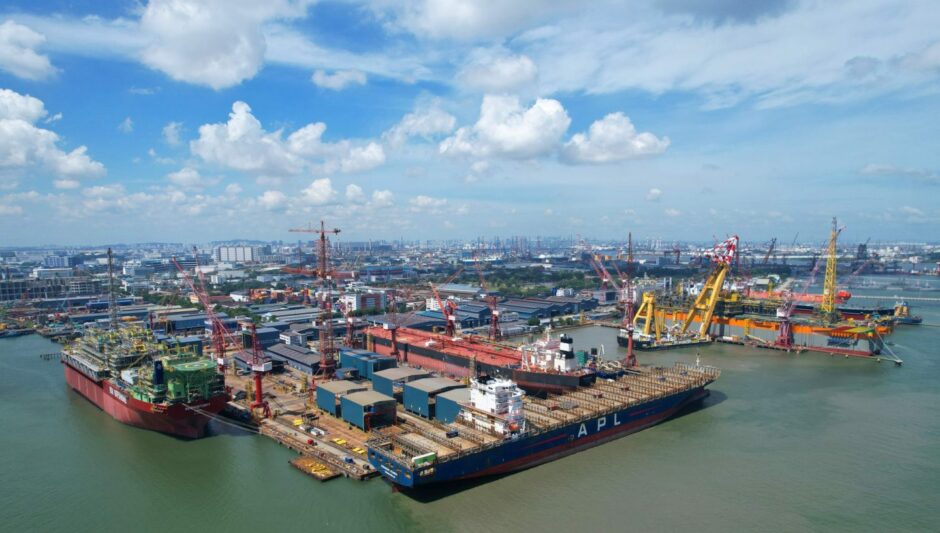 Sembcorp Marine has acquired rival Keppel Offshore and Marine, creating a giant in the oil and gas and renewables shipbuilding industry.
The deal, which was valued at $3.34bn, creates a firm which will be managed by Sembcorp Marine , tendering across the energy sector, while Keppel focuses on other sectors.
In a statement late on Tuesday on the Singapore stock exchange, Keppel said: "The Company is pleased to announce that completion of the Proposed Combination has taken place on 28 February 2023."
A merger deal was first mooted last April, but later Sembmcorp decided to instead take over its rival.
The original deal was billed as helping the resulting company seek opportunities not just in oil and gas, but in renewable energies, such as offshore wind and hydrogen.
However, the terms left shareholders of both entities questioning whether the deal would dilute the value of their holdings.
Chris Ong, the chief executive of Keppel O&M, has been named as head of the new enlarged entity.
The firm is expected to set out next steps during an investor call today (March 1).
During its annual results on February 27, Sembcorp Marine outlined benefits of the Keppel takeover.
"While integration of this scale will present challenges, the enlarged group is expected to benefit from greater synergies from the broader geographical footprint, larger operational scale and enhanced capabilities of Singapore's two leading O&M companies."