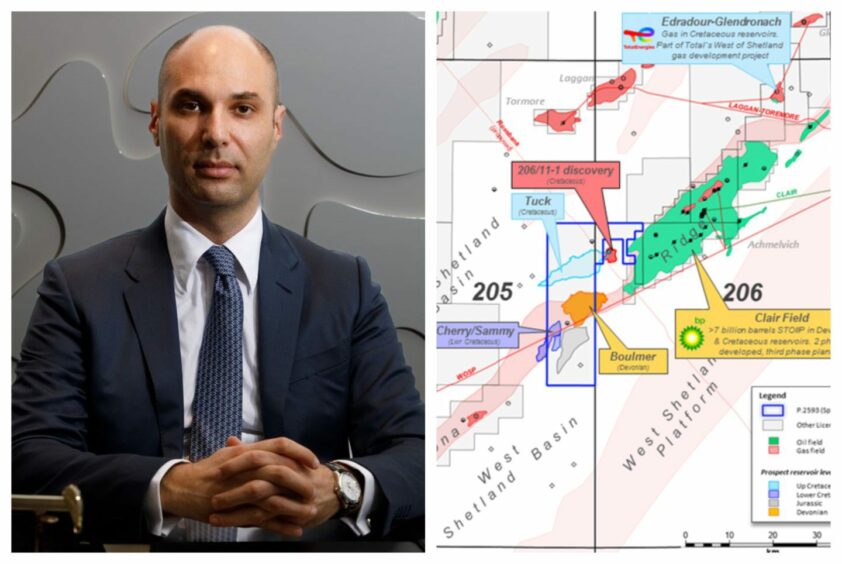 Viaro Energy has continued its North Sea acquisition run with the takeover of Spark Exploration, giving it a hopper of West of Shetland targets.
The deal gives Viaro 50% of Spark Exploration's key P2593 licence, partnered with Cambo operator Ithaca Energy (LON: ITH), with assets which are surrounded by BP's Clair Ridge, TotalEnergies' Laggan-Tormore fields (which Viaro already has a stake in) and Equinor's Rosebank development.
London-headquartered independent Viaro said the licence includes the Tuck appraisal opportunity, estimated to contain 87 million barrels of recoverable oil equivalent.
Tuck will be developed first, at an estimated £208m cost to reach first gas by 2028.
The licence also includes 50% interest in each of the Boulmer, Cherry and Sammy exploration prospects.
Viaro said the three contain estimated prospective resources totalling 280 million barrels net to the company.
Francesco Mazzagatti, CEO of Viaro Energy, said: "We are delighted to announce this additional acquisition, which further proves our commitment to the North Sea basin and energy security of the UK.
"The acquired assets nicely complement our existing production from the Greater Laggan Area, and in the event of a successful appraisal drilling programme, we would evaluate a tie-in to the GLA."
Viaro Energy, subsidiary of commodities trading firm Viaro Group, came on to the UKCS scene in 2020 with the £250m acquisition of Andrew Austin's RockRose Energy.
It continued a series of purchases and divestments in the UK, including the acquisition of 16 non-operated gas interests in the UK from SSE in 2021, including a stake in TotalEnergies' Laggan-Tormore.
On the divestment side, after a flurry of HSE problems for the BP Foinaven FPSO in the West of Shetland, BP decided to buy out Viaro's stake in the field.
Viaro also decided to sell off its share in the Taqa Brae asset, right before it went to decommissioning, to newcomer Fujairah Oil and Gas, for just 75pence in 2020.
That decision has reverberated as Fujairah defaulted on its liability, costing the Brae partners millions of pounds.
Taqa and Spirit Energy launched legal action against Viaro at the end of last year to try to recover some of their losses.