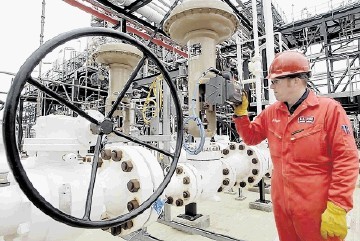 Wood Group has secured a contract with Woodside to provide the detailed design of the Greater Western Flank Phase 2 (GWF-2) flowline system offshore Western Australia.
Under the contract – the value has not been disclosed – Wood Group Kenny (WGK) will perform the flowline system detailed design and support the related procurement and construction processes.
This award follows the successful completion of the flowline front-end engineering design (FEED) for GWF-2.
Wood Group chief executive Robin Watson, said: "Securing the detailed design contract for GWF-2 is testament to the technical expertise Wood Group Kenny has already brought to this development.
"Following on from the successful FEED work, this award demonstrates the confidence the client has in our subsea experience and innovative approach to deliver this complex project."
The GWF-2 Project represents the next phase of gas supply to existing North West Shelf Project infrastructure after the Persephone Project.
GWF-2 will develop the hydrocarbon resources of the Keast, Dockrell, Sculptor, Rankin, Lady Nora and Pemberton fields through the existing Goodwyn A platform.
Recommended for you

Wood wins Woodside extension, FEED work