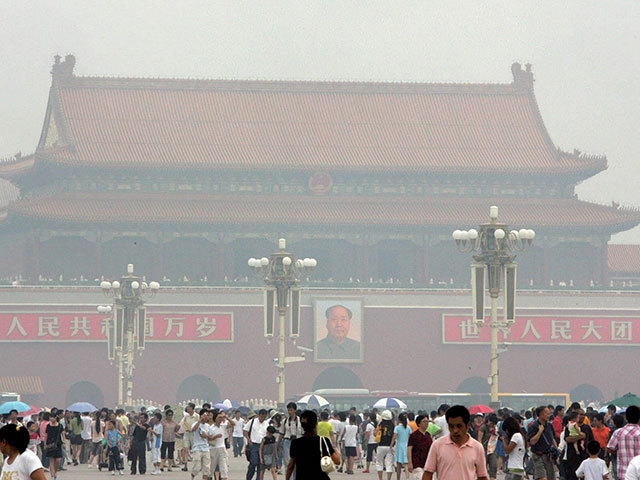 An arbitration court today ruled the China has no historic rights to the resources in the hotly contested South China Sea.
A tribunal in The Hague weighed in after the Philippines is challenging China's right to recover resources in the region.
China had claimed more than 80% of the South China Sea.
However, the Permanent Court of Arbitration in The Hague said in a statement: "There was no evidence that China has historically exercised exclusive control over the waters or their resources.
"The tribunal concluded that there was no legal basis for China to claim historic rights to resources within the seas falling within the 'nine-dash line'."
The tribunal also criticised China for building a large artificial island on Mischief Reef in the South China Sea, saying it caused "permanent irreparable harm" to the coral reef ecosystem and permanently destroyed evidence of the natural conditions of the feature.
The ruling concluded that China had violated its obligations to refrain from aggravating the dispute while the settlement process was still going on.
The tribunal also found that China had interfered with Philippine petroleum exploration at Reed Bank, tried to stop fishing by Philippine vessels within the country's exclusive economic zone, and failed to prevent Chinese fishermen from fishing within the Philippines' territory at Mischief Reef and Second Thomas Shoal.
How Beijing responds to the ruling could chart the course of global power relations in an increasingly dangerous area.
China has boycotted the hearing, stating the court did not have the appropriate jurisdiction over the matter.
It quickly dismissed the the ruling.
A government statement read: "China neither accepts nor recognises it.
"China's territorial sovereignty and maritime rights and interests in the South China Sea shall under no circumstances be affected by those awards.
"China opposes and will never accept any claim or action based on those awards."
The two have been locked in a long-running debate, including a series of show of force.
China's claim to rule is based on a 1947 map, which has faint dashes – known as the nine-dash line. It loops 1,120 miles (1,800 kilometers) south of China's Hainan Island and covers about 1.4 million square miles.
Earlier this year, China rejected Vietnam's repeated calls to move a controversial oil rig and drop its plans to drill in disputed waters.
The region is believed to have huge deposits of oil and gas.
Brunei, Malaysia, the Phillipines, Taiwan and Vietnam also have claims to parts of the waters through which about $5trillion in trade is shipped every year.