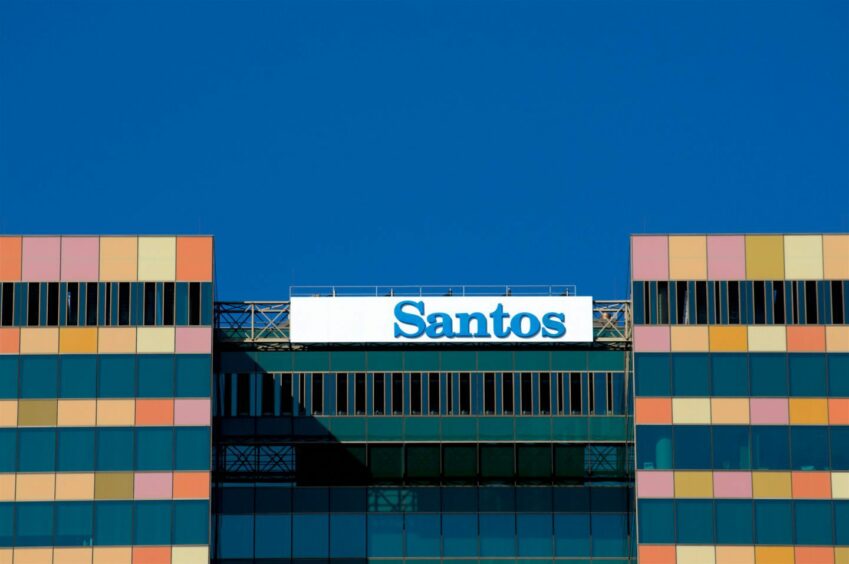 Adnoc has signed an agreement to work together on carbon capture and storage (CCS) with Australia's Santos, with an eye on transportation of CO2.
Santos has also struck a deal today with Tokyo Gas, on producing carbon-neutral e-methane in Australia.
Adnoc and Santos signed a strategic collaboration agreement, raising the possibility of the two working together on a "joint global carbon management platform". It would focus on the needs of customers in the Asia-Pacific.
Adnoc executive director of low carbon solutions Musabbeh Al Kaabi said the company had the aim of reaching CCS capacity of 10 million tonnes per year by 2030.
"Through this partnership, Adnoc and Santos will work together aiming to scale-up the carbon management technologies of the future while leveraging our combined expertise and experience in safely transporting, capturing and storing carbon to help markets in the Asia-Pacific decarbonise," the official said.
The two companies also agreed to work on a CO2 shipping and transportation infrastructure network.
Competitive advantage
Santos energy solutions executive vice president Alan Stuart-Grant said the world needed to scale up CCS to meet its climate objectives.
Stuart-Grant said the two companies had "the technology, infrastructure and knowledge to be able to deliver low-cost CCS and low-carbon energy competitively on a global scale". Australia and the United Arab Emirates have a "natural competitive advantages in carbon storage and energy supply chains. Through this collaboration, we will support the transition toward a low-carbon future that is both reliable and affordable."
Adnoc operates the 800,000 tpy Al Reyadah facility. This captures emissions from a steel plant and uses it for enhanced oil recovery (EOR). The recently awarded Hail and Ghasha work has a substantial carbon capture aspect.
Santos is also working on CCS projects. The company's Moomba plan is on track to start up in mid-2024. The company has said this has a breakeven cost of $24 per tonne. It has also seen recent progress on Bayu-Undan, with the Australian legislature approving developments on cross-border CO2 transportation.
E-methane
The Australian company announced an agreement with Japan's Tokyo Gas today. The two agreed to work together on the potential to export e-methane to Japan. They could begin supplies in 2030.
The plan would involve producing e-methane by combining green hydrogen and CO2, captured from industrial emissions or from the air.
The two companies will carry out a study on producing e-methane, in the Cooper Basin, home of the Moomba plan. Santos is also trialling direct air capture (DAC) technology in the area, which has "vast" renewable energy potential.
Recommended for you

Aberdeen University to research colocation of CCS and offshore wind