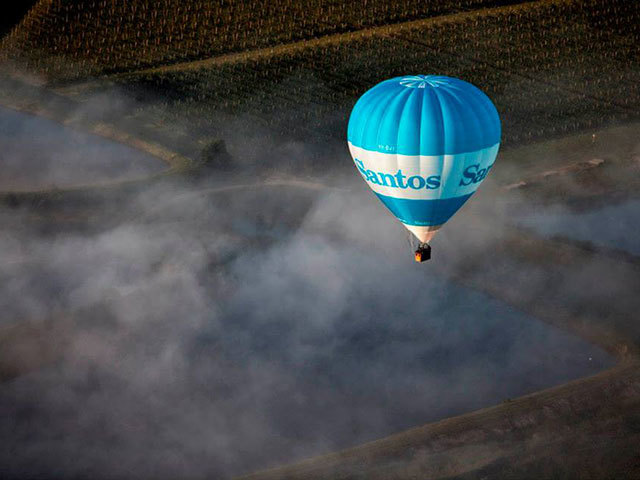 Australian energy giant Santos, has rejected a $5.5billion takeover bid by fund managers Scepter, which represents Middle Eastern and Asian royals.
Santos said it had received an indicative, highly conditional and non-binding proposal from Scepter Partners, to acquire all of Santos for a cash consideration of A$6.88 per share.
The Santos board met to consider the proposal and decided to reject it. The company said the the proposal is "opportunistic" and "does not reflect the fair underlying asset value of the company".
It added that the proposal was also subject to numerous conditions, some of which would adversely affect Santos' continued evaluation of other options it is considering as part of its current strategic review process.
Scepter is a direct investment business whose stakeholders include a standing syndicate of ruling families, ultra-high-net-worth industrialists and sovereign wealth funds.
Santos is the third-largest oil and gas company in Australia.
Earlier this month it revealed it planned to reduce its headcount by around 200, or 6% of its staff, as it looks for A$100million ($73million) in additional savings to ride out weak oil prices.
Speculation it was a target emerged in August when the company began a review of its options amid a plunge in crude prices and chief executive David Knox said he would step down.
Santos's main assets include a 13.5% stake in Exxon's $19 billion liquefied natural gas venture in Papua New Guinea and the $18.5billion Gladstone LNG project in Australia.
Recommended for you

PNG offers gas investment priority to Japan for energy security