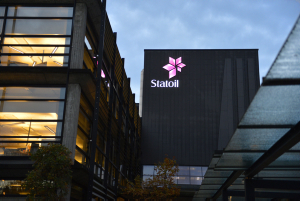 Statoil will look to open up new acreage in the southern Barents sea after it was awarded five licences from the Norway's Petroleum and Energy ministry in its 23rd licensing round.
The Norwegian energy giant has secure four licences in the south eastern part of the Barents Sea as operator. It also received partner licence.
"The Norwegian continental shelf (NCS) is the core of Statoil's business, and we are very pleased with the award in the 23rd licensing round, which will strengthen our exploration portfolio.
"Gradually opening up new areas is crucial for us to maintain profitable and high-level production up to and beyond 2030," says Arne Sigve Nylund, Statoil's executive vice president for Development & Production Norway.
The award covers five commitment wells – one in the vicinity of Statoil's existing position, and four in the southeastern part of the Barents Sea, providing access to interesting acreage in a new area on the NCS.
Statoil's senior vice president for exploration on the NCS, Jez Averty, said: "There is always uncertainty related to probability of discovery in new areas. But if we make a discovery, it may involve considerable resources. Exploring in such areas and making substantial discoveries are vital if the NCS is to maintain its production."
"We have built on our 40 year-long history in North Norway, and our long experience from Barents Sea exploration. A large Statoil team has worked for 24 months to improve this application, and I am very proud of the effort made by everyone across Statoil that has led to this award," added Averty.
"We regard this award as a great opportunity, and strongly believe that if we find sufficient resources we will be able to develop them profitably," he added.
Based on in-house work and seismic data acquisition in 2013 and 2014 Statoil believes it is well prepared for exploration drilling.
Through the Barents Sea Exploration Collaboration (BaSEC) the industry has laid the groundwork for conducting safe and cost-effective drilling.
Statoil expects to drill the first well in 2017.
Recommended for you

Who won what? Norway dishes out 53 licences in oil and gas exploration round