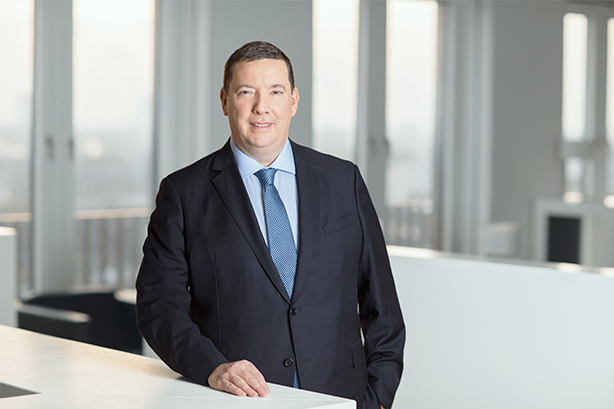 Uniper is confident that LNG supply will continue to be bountiful in the years to come, providing a secure source of supply for demand around the world, company board member Keith Martin told Energy Voice at ADIPEC.
"We're looking to get the right blend of pipeline gas and LNG. From our point of view, we are constantly thinking about how do we service our portfolio? The reality is that no one really knows what's going to happen to prices. Any price prediction that we made 10 years ago would have been wrong," citing the example of the rise of the US as an LNG exporter as demonstration of the way in which the industry can surprise.
The benefits of LNG are notable, he continued. In addition to low prices in Europe and Asia, supply of LNG has been reliable and competitive, while reducing emissions in a move away from coal. "Because there's so much pent up supply, you never have to worry about that."
Martin described LNG as a bridge between global markets. "What happens in LNG directly happens what's happening in European gas … at the moment Europe is enjoying 10 year low gas prices. It's a warm winter, yes, there's lots of storage, yes, but there's also a lot of LNG."
The corollary is that should Asia suffer from a cold snap, for instance, there would be an impact on Europe. "If you think that gas now provides a lot more of the power, all of a sudden power prices are starting to be determined by gas prices, which are linked to LNG," Martin said at a roundtable event.
The LNG market is maturing, he said, with an increase in liquidity and flexibility. Uniper has swapped cargoes with Asian players, such as Singapore's Pavilion, and Australia's Woodside Energy, in a move that would have been considered unthinkable in the past.
Uniper handled 157 cargoes in 2018, of which one quarter were in Asia and the remainder in the Atlantic. The appeal of European liquidity is increasingly attracting foreign interest, with Middle Eastern and Asian companies desiring exposure. The Uniper official cited the instance of Qatar Petroleum in signing up the full capacity of the Zeebrugge LNG terminal in September.
There is a widening gap between indigenous demand and supply in Europe and that will be covered by imports, either from Russia via pipeline or via LNG. "There is a lot of spare LNG capacity in Europe at the moment but if you predict forward and you see how much LNG could be imported then all of a sudden it's not so spare."
Uniper is working on the Wilhelmshaven import project, in Germany, concluding an open season for the terminal in the summer. Martin said this facility allows gas supplies "right into the heart of the market, where there's robust demand", with the importance of the project underscored by the country's move to phase out both nuclear and coal.
Beyond Uniper's home market, the company is also looking at new opportunities. It has a refining facility in Fujairah that produces IMO 2020 compliant ultra-low sulphur fuel oil and has done work on the Sharjah LNG plan. Work on the latter has been taken through the design stage, with agreements in principle signed for the equipment needed, including a floating storage and regasification unit (FSRU).
"The decision is with the government," Martin said, going on to note it was a good entry to the region and that there was transferable knowledge for the Wilhelmshaven project. "Any time [Sharjah] makes a decision, they can tell us and we will do everything we can to assist."
Uniper has the ability to provide similar services to other states, such as hopeful importers in Africa for instance, but Martin noted that there was increasing competition for such work, particularly when linked with power generation plans.
Recommended for you

Woodside to supply LNG to Europe in Uniper deal