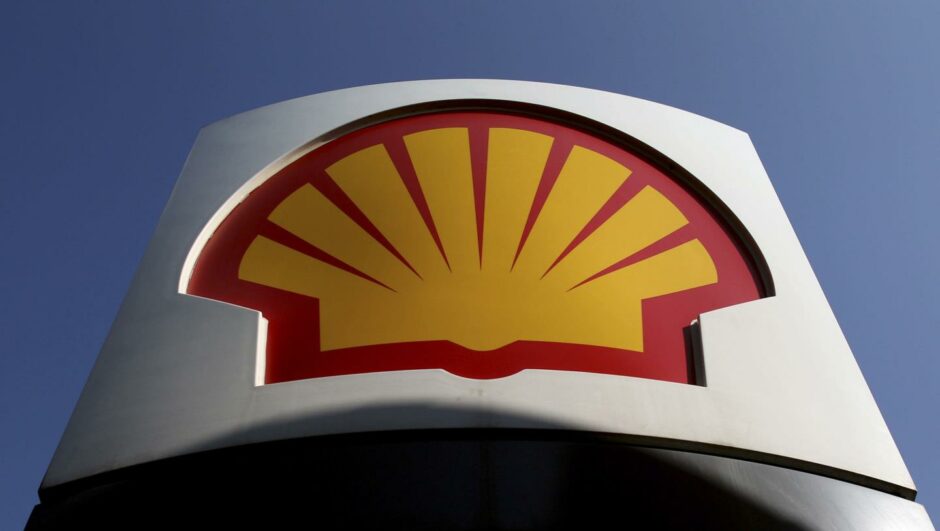 Oil and gas giant Shell has become the latest company to divest from Russia following the country's invasion of the Ukraine.
The Anglo-Dutch supermajor (LON: SHEL) has announced its intention to exit its joint ventures with Gazprom and related entities.
That includes its 27.5% stake in the Sakhalin-II liquefied natural gas facility, its 50% stake in the Salym Petroleum Development and the Gydan energy venture.
Shell also intends to end its involvement in the Nord Stream 2 pipeline project.
Ben van Beurden, Shell's chief executive, said: "We are shocked by the loss of life in Ukraine, which we deplore, resulting from a senseless act of military aggression which threatens European security."
Shell staff in Ukraine and other countries have been working together to manage the company's response to the crisis locally.
The London-listed company has also pledged to work with aid partners and humanitarian agencies to help in the relief effort.
Mr van Beurden said: "Our decision to exit is one we take with conviction. We cannot – and we will not – stand by. Our immediate focus is the safety of our people in Ukraine and supporting our people in Russia.
"In discussion with governments around the world, we will also work through the detailed business implications, including the importance of secure energy supplies to Europe and other markets, in compliance with relevant sanctions."
Shell's decision to pull out of Russia follows similar moves by both BP and Equinor as companies attempt to distance themselves from the world's third biggest oil producer following its invasion of Ukraine.
Earlier today I spoke to Shell's chief executive, Ben van Beurden. Shell have made the right call to divest from Russia – including Sakhalin II.

There is now a strong moral imperative on British companies to isolate Russia. This invasion must be a strategic failure for Putin.

— Kwasi Kwarteng (@KwasiKwarteng) February 28, 2022
The most notable exception is TotalEnergies, which is yet to confirm whether or not it will offload its 19% stake in Novatek.
At the end of 2021, Shell had around $3 billion in non-current assets in Russia ventures, which are expected to be written down through impairment charges.
And the company expects that the decision to start the process of exiting joint ventures with Gazprom and related entities will impact the book value of Shell's Russia assets and lead to impairments.
The Sakhalin and Salym joint ventures made up under 4% of Shell's group earnings in 2021.
Sophie Lund-Yates, equity analyst at Hargreaves Lansdown, said: "The move to exit from these Russian joint ventures hasn't come as a total surprise, given BP's decision in recent days and the fact Shell has comparatively smaller exposure to Russia. From an operational perspective, the biggest impact will come from a capacity reduction from the loss of the Sakhalin project. Shell has been trying to expand its liquified natural gas portfolio, of which the Sakhalin stake played a role.
"The unwinding of these joint ventures won't be an immediate process, giving Shell time and space to reposition contracts. At the same time, shareholders will be glad to see planned shareholder returns haven't been affected by this decision, with impairment charges relating to the $3.0bn of assets in Russia, expected to be manageable. This is a fast-moving situation and investors should be mindful of potential share price volatility in the short to medium term."
Sakhalin-2
Shell has a 27.5% interest in Sakhalin-2, the joint venture with Gazprom, an integrated oil and gas project located on Sakhalin island. Other ownership interests are Gazprom 50%, Mitsui 12.5%, Mitsubishi 10%.
Salym
Shell has a 50% interest in Salym Petroleum Development, a joint venture with Gazprom Neft that is developing the Salym fields in the Khanty Mansiysk Autonomous District of western Siberia.
Nord Stream 2
Shell is one of five energy companies which have each committed to provide financing and guarantees for up to 10% of the estimated €9.5 billion total cost of the project.
Gydan
A joint venture With Gazprom Neft (Shell interest 50%) to explore and develop blocks in the Gydan peninsula, in north-western Siberia. The project is in the exploration phase, with no production.
Recommended for you

Equinor concludes exit from Russia