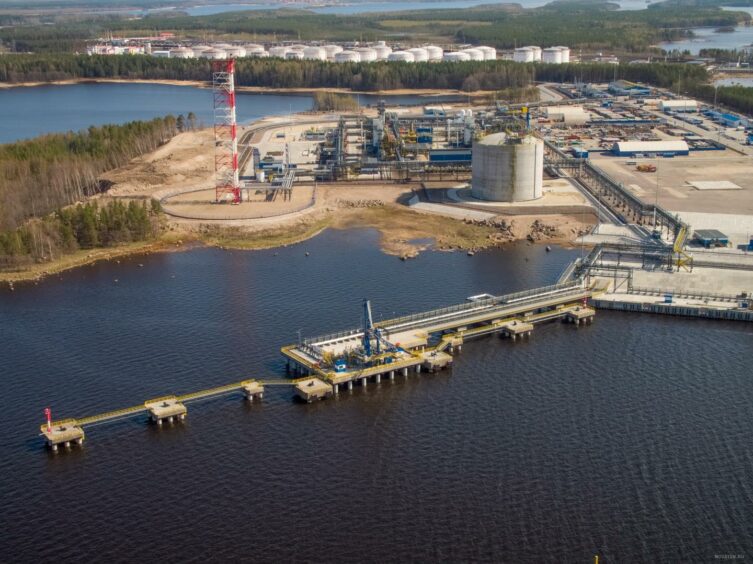 Greenpeace France and Amis de la Terre have warned of legal action against TotalEnergies based on its continued activity in Russia.
The French company has said it will no longer buy Russian crude, but has continued to hold its stakes in a number of energy projects. Most particularly, it has a 20% stake in Russian gas independent Novatek and is involved in major LNG projects.
The two NGOs noted that Russia's invasion of Ukraine makes such investments untenable. A letter addressed to Total CEO Patrick Pouyanné warned that a commercial relationship with Russia will "likely fuel the violations of human rights and fundamental freedoms".
In particular, they noted that Total was subject to France's duty of vigilance law, from 2017. Greenpeace and Amis de la Terre said this imposed a "general obligation of care" on the energy company.
Furthermore, Total and its managers may be criminally liable for violations of the criminal code, particularly around war crimes and crimes against humanity.
If business relationships contribute to human rights violation, particularly in armed conflicts, with no mitigation, "the only reasonable and vigilant behaviour to adopt is to suspend or terminate these business relationships".
This is not the first time Total has faced a challenge under the duty of vigilance law. Environmental NGOs are fighting the French company in the courts over investments in East Africa.
Human rights
Ukraine submitted a request to the European Court of Human Rights (ECHR) on February 28 seeking urgent measures against Russia. On March 1, the court announced interim measures ordering the protection of Ukrainian civilians.
On March 2, the United Nations adopted a resolution calling for Russia to stop the use of force against Ukraine. The UN Human Rights Council has set up a commission and the International Court of Justice (ICJ) held a hearing.
More than 500 Ukrainian civilians are dead and Russia has used cluster munitions. At least 1 million people have fled Ukraine.
At the same time, Total is "clearly in an established commercial relationship" with Novatek, Yamal LNG and Arctic LNG 2. The French company also has a 20% stake in the Kharyaga field. Norway's Equinor had a 30% stake. However, it is relinquishing it.
The NGOs noted that Novatek's major shareholder was Gennady Timchenko, with a 23.49% stake. The UK sanctioned Timchenko on February 22. The European Union added Timchenko to its sanctions list on February 28. The US sanctioned Timchenko in 2014.
Amis de la Terre and Greenpeace said that Total's continued involvement "contributes, at least financially, to Russian aggression in Ukraine".
French Secretary of State for Europe Clément Beaune said any corporate involvement in Russia was "problematic". France is talking to all big businesses working in Russia, he said.
Recommended for you

European Parliament slates EACOP, Lake Albert plans