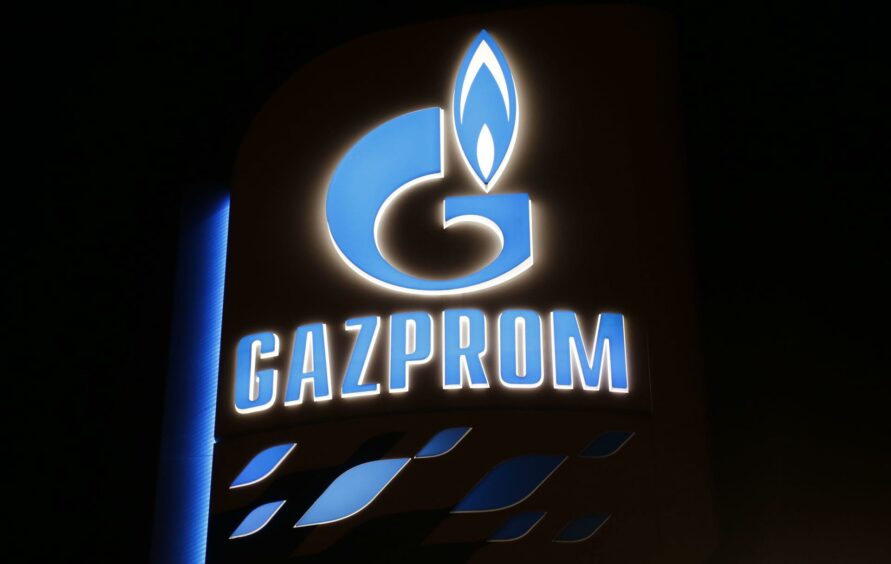 UK taxpayers could face billions of pounds in costs if the government ends up nationalising a unit of Gazprom PJSC that supplies about a fifth of the country's commercial gas.
Temporarily running Gazprom Marketing & Trading Retail Ltd. — an energy provider to the National Health Service — would cost about 4 billion pounds ($5.3 billion), according to people familiar with the matter, who asked not to be named because the information is private.
That's because the company's hedges wouldn't be passed on, forcing the government to buy gas and electricity for customers at current high prices, the people said.
The UK is preparing to step in as the unit known as Gazprom Energy and its parent company are coming under pressure from customers turning their backs on Russian business over the war in Ukraine.
The company is so large that the government may have to appoint a special administrator, instead of going through the usual process of letting other suppliers bid to take over the clients.
"Gazprom has such a large volume of contracts that I don't think they will find a buyer," said Eddie Proffitt, technical director of the Major Energy Users Council, which represents companies including London's Heathrow Airport.
The prospect of Gazprom Energy going out of business has already prompted energy-intensive users to ask Prime Minister Boris Johnson's administration to draw up emergency plans. The company supplies some two-thirds of the UK's heavy energy users, which includes makers of ceramics, paper, steel and fertilizer.
Its energy deliveries every year are more than double that of Bulb Energy Ltd., which was nationalized last year and could end up costing the UK taxpayer 2.2 billion pounds through to the end of March 2023, according to Treasury figures.
The unit's hedges are held by parent Gazprom Marketing & Trading Ltd., which is also facing backlash from trading partners.
"One of the key issues is that hedges get transferred or are honored so that businesses that support UK supply chains don't have a huge price shock," said Richard Leese, chair of the Energy Intensive Users Group. "We're in a situation where we have a higher number of very stressed businesses right now. A number have put their case to government outlining how critical this is."
Gazprom Energy said it's unaware of any decision taken to place it under government control, and that through its parent company, it can "secure all the gas and electricity needed for its customer requirements at the contractual terms agreed," according to a statement on its website. The Department for Business, Energy and Industrial Strategy declined to comment.
Just a few large European energy firms are still striking deals with parent Gazprom Marketing & Trading, a long-standing player in European energy markets, according to people familiar with the matter. Those still trading with the firm in the over-the-counter market include France's TotalEnergies SE and Engie SA, as well as Austria's OMV AG.
The company is also facing liquidity problems as banks delay its transactions, said people familiar with the process. It's trying to sell its Gazprom Energy unit and its hedges, a move that could help customers as prices agreed in advance would be carried over or honored, one person said.
Finding a buyer may prove to be tough. The wild market swings mean the number of companies willing to provide energy to businesses has been shrinking. Scottish Power Ltd., owned by Spanish utility giant Iberdrola SA, is the latest firm to say it'll stop supplying businesses.
Recommended for you

Big Oil faces headwinds after record $199 billion profit haul