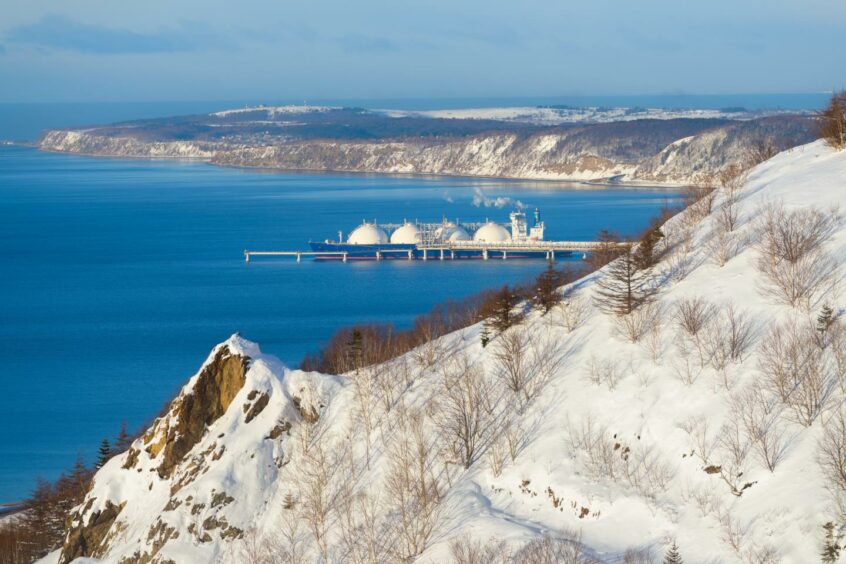 Energy services giant Wood is on course to complete its exit from Russia by the end of the year.
The Aberdeen-headquartered company is currently undergoing an "orderly transition" as it pulls out of the country following its invasion of Ukraine.
As it does so, Wood (LON: WG) is committed to managing the "security and wellbeing" of its staff in Russia, said Robin Watson, the firm's outgoing chief executive.
Wood entered a five-year technical support services contract in 2017 with Sakhalin Energy, the operator of the Sakhalin-2 oil and gas project.
Delivered by the firm's engineering team based in Yuzhno-Sakhalinsk on Sakhalin Island, the deal expires this year, with two, one-year extension options.
And Mr Watson confirmed the company would not be triggering the extension.
He said: "The activities we have in Russia, or with Russian entities, comprise less than 1% of our revenue – it's a very small part of the business.
"We're undertaking an orderly transition and we've got different solutions for different contracts. Basically we'll be drawing down our activity levels over the course of 2022.
"We're particularly aware of our staff in Russia, both nationals and expats, and their security and wellbeing is a big priority for us.
"We don't envisage having any operational activity at all in Russia by the end of this year. The latest single contract we have is a joint venture (JV) with Shell on Sakhalin Island. We do that with our JV partner and our intention is to hand the work over to the local partner."
He added: "What we're trying to do is strike the balance between exiting from Russia and making sure our staff are well looked after."
Many energy companies have been working to severe ties with the Kremlin after Russia illegally invaded Ukraine earlier this year.
Governments too are trying to reduce imports of Russian oil and gas and many have hit the country with sanctions, sending commodity prices through the roof.
Energy security has also been thrown into the spotlight, something that has been amplified by a sharp increase in the cost of living.
It has led to North Sea oil and gas returning to favour after a period on the sidelines, largely due to the UK's hosting of COP26 towards the end of last year.
Mr Watson said: "We definitely saw a change in sentiment through the second half of 2021, and that has been expanded recently by what is happening in Ukraine.
"Wood is seeing a lot of increase in activities in our conventional market around securing energy supply, i.e., getting more oil and gas locally.
"Our core basins are well positioned, as are our clients, and I think we'll see energy security driving a lot of the uptick in the short term."
Recommended for you

North Sea workers end trade dispute after securing £9,000 pay rise