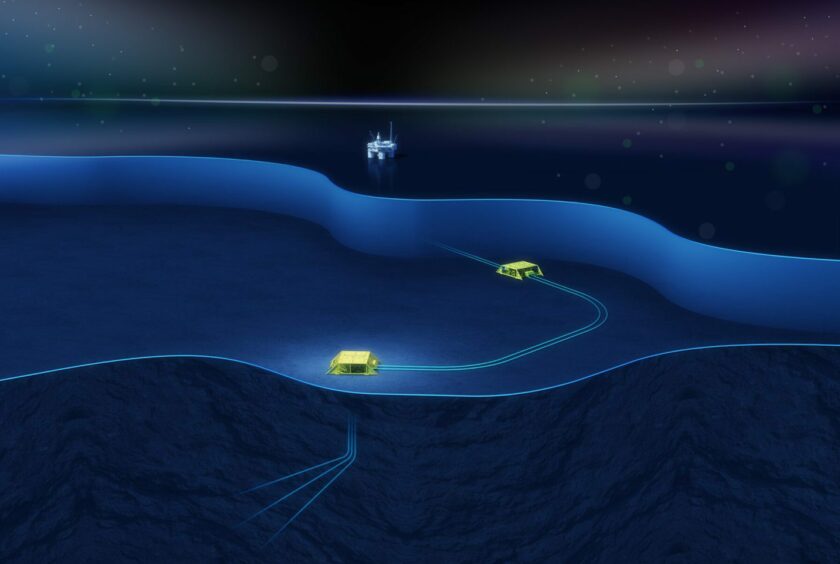 Wintershall DEA is to press ahead with development of Dvalin North, the largest discovery in Norway in 2021.
"Committing to a development only the year after discovery is very rare," says chief operating officer Dawn Summers, "but shows our determination to supply natural gas to Europe through a major investment in Norway".
Wintershall DEA says Dvalin North is expected to contain 84 million barrels of oil equivalent, and has handed in a development plan to Norway's petroleum and energy ministry.
It marks "rapid progress" from find to development, says Wintershall DEA, with start up planned for late 2026.
In the UK, the regulator says average time between licensing to production is now around five years, though activists have pointed to historic waits of decades.
The progress "builds on our existing position as one of the largest producers of Norwegian gas at a time when Europe needs more energy," Ms Summers added.
Dvalin North is located around 125 miles off the coast of Northern Norway in the Norwegian Sea and will be tied-back to the Heidrun platform via Wintershall DEA's operated Dvalin field.
The discovery will produce via three wells from a single subsea template six miles north of the main Dvalin field, which is itself due to come into production in the coming months.
Wintershall Dea is operator of Dvalin North with a 55% share. Petoro has 35% and Sval Energi has 10%.
Wintershall Dea Norge managing director, Michael Zechner says: We are a firm believer in using smart, subsea engineering to supply the European market with vital fuel. Dvalin North will be our fifth operated subsea field in Norway and we are committed to investing in delivering even more.
"As a gas supplier and subsea expert we are delivering on our goal of producing more energy with lower emissions."
Gas from Dvalin North will be exported via the Polarled pipeline to Nyhamna near Kristiansund in mid Norway.
Sval Energi CEO Nikolai Lyngø added: "The Norwegian Shelf is attractive, and we focus our exploration activities in mature areas close to existing infrastructure. Discoveries in such areas can be turned into cost-effective developments, with low emissions in the production phase."
Recommended for you

Saipem secures North Sea work with Equinor