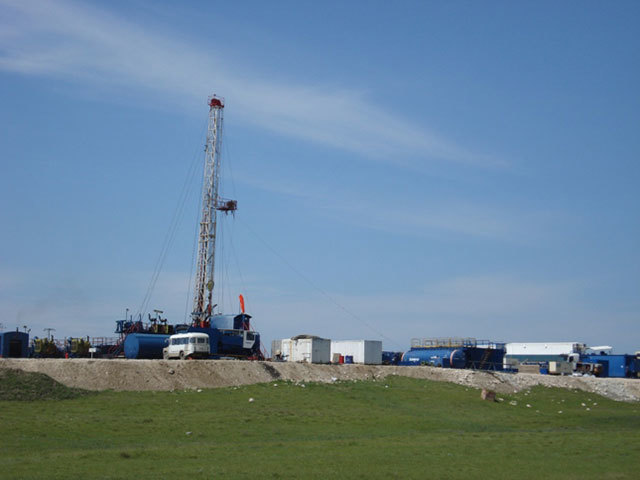 Frontera Resources continues operations to unlock what its chairman described as the "giant oil and gas potential" of the South Kakheti gas complex in Georgia.
Work is ongoing to continue to explore, test and add new gas production from reservoirs situated between 300 metres and 5,000 metres in depth.
South Kakheti is estimated to contain as much as 187 trillion cubic feet (5.31 trillion cubic meters) of gas in place from reservoir targets found between 300 metres and 5,000 metres in depth.
In 2015, Frontera announced results of reports that it commissioned by the US-based consulting firm of Netherland, Sewell & Associates in order to provide independent assessment of the company's estimates
Heavy snow during the past three weeks and unexpected repairs to the existing wellhead as a result of high bottom hole pressures and resulting high shut-in surface pressures, has led to operations at the Udabno#2 remaining at a depth 3,300 meters.
Frontera's internal reservoir engineering models estimate production capability in the range of 10 million – 20 million cubic feet per day of gas once Udabno#2 is completed during the first quarter of 2016.
Preparation and mobilisation for fracking operations have been underway at its Niko#1 well since December and Frontera now expects to frack this well as part of a three well campaign commencing in February 2016 with an initial production rate of 1,000 bbls of oil per day for the Niko#1 well.
Frontera's "stack and frack" completion plan is expected to exploit approximately 690 million bbls of original oil in place.
Chairman and chief executive Steve Nicandros, said: "Our pending gas window and oil window operations at the Udabno#2 well and the Niko#1 well represent significant value additions related to our ongoing work.
"Thanks to our historically persistent and focused technical effort associated with this important asset, Frontera is now able to advance early in 2016 to continue to unlock the giant oil and gas potential that is contained within the South Kakheti Gas Complex."
Recommended for you

Eni plunges into Thuraya work, picking up from Dana Gas