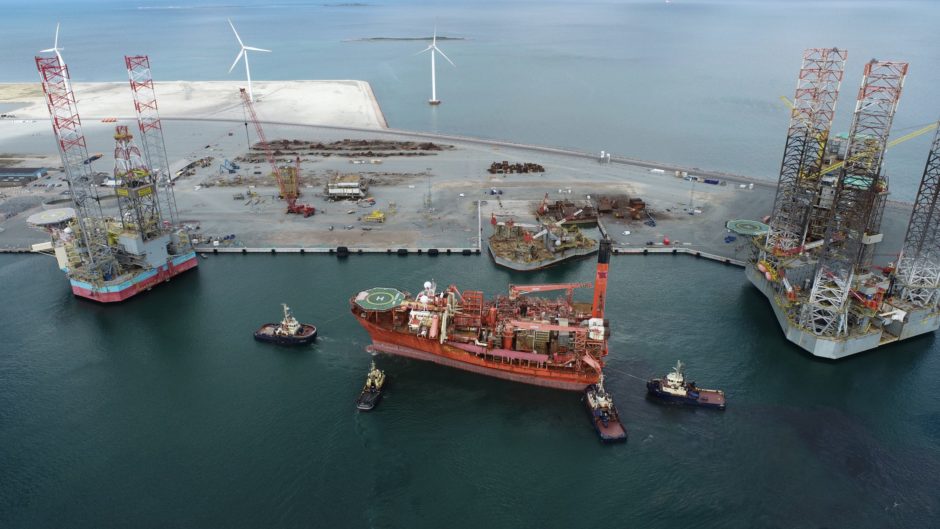 A decommissioning firm has been recognised for its work scrapping a North Sea floating production storage and offloading (FPSO) vessel.
Modern American Recycling Services Europe (MARS) has picked up a gong from Teekay in recognition of its recycling of the Petrojarl Banff vessel.
Specifically, the firm has been commended for its excellence in the protection of health, safety and the environment, with 84,664 hours without a lost time incident.
The Petrojarl Banff FPSO headed from Kishorn Port on the west coast of Scotland for Frederikshavn in Denmark in 2021.
At the site the vessel underwent "green" recycling, which took around a year.
At the time of its departure, Teekay said: "For many who have worked on the vessel over her 21-years in operation in the rough waters of the North Sea, May 8 marked a final milestone for the affectionately called 'Old Lady' as she arrived at her destination."
The MARS facility was chosen following a competitive tender process, with several recycling facilities to meet its "stringent requirements".
The company will have representatives on-site to ensure the Banff FPSO is decommissioned in compliance with EU regulations, as well as its own policies which "go above and beyond the Hong Kong Convention".
Built in 1997, the FPSO was stationed at the Banff and Kyle fields operated by CNR International, 118 miles off Peterhead, during its production life.
The 390-foot-long vessel arrived at Kishorn for temporary mooring in September 2020, joining the Voyageur Spirit FPSO, while a dismantling site was chosen.
Kishorn itself has ambitions to become a site for FPSO decommissioning and has been granted an extension to its 160-metre drydock to accommodate this.
Recommended for you

Drawing on our strengths – how to advance the UK's decommissioning sector