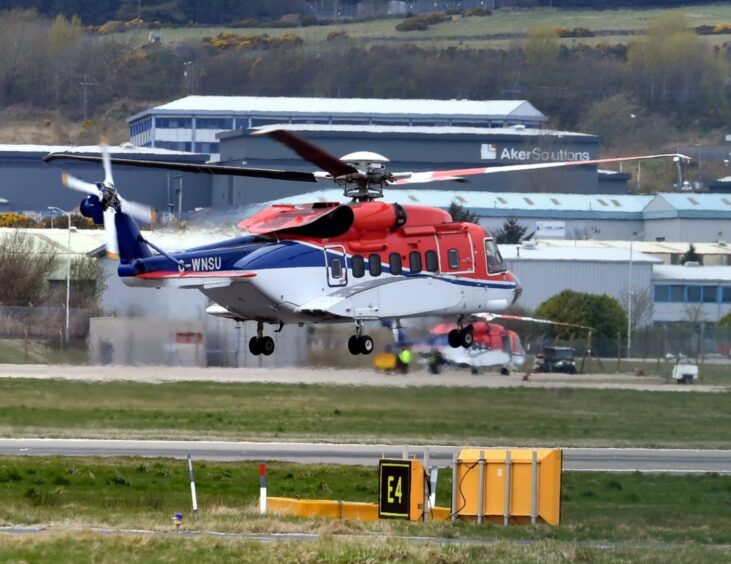 Helicopter operator CHC has landed a contract to transport workers for the Capricorn Energy (formerly Cairn Energy) Diadem drilling campaign in the North Sea.
CHC, whose UK operation is based out of Dyce, Aberdeen, said that flying is due to start from late Spring in Aberdeen, with around one flight per day, four days per week.
Following an asset swap, Capricorn is partnered 50:50 with Shell on Diadem, a northern North Sea prospect near the Shell Nelson platform.
The pair are targeting 30million barrels from Diadem, with another 30million from Shell's Jaws prospect, which started drilling at the end of last month.
Nelson is seen as a probable tie-back host, with Diadem is expected to start drilling in the second quarter of next year.
Valaris booked a one-well campaign with Cairn in the UK North Sea in September, which is due to start drilling in Q2 and last 72 days using the Valaris JU-123 rig.
Capricorn exploration director Eric Hathon said in May that the pair are "advantage barrels" and, with success, they "could be on production in as little as three years as subsea tie-backs".
He added that the use of existing infrastructure will also cut carbon emissions from the wells.
Posting on social media, CHC EMEA commercial director Scott Butler said: "CHC is excited and proud to welcome a new client into the fold: Cairn Energy (soon to be known as Capricorn Energy).
"We look forward to working in partnership to initially deliver a safe and successful Diadem well campaign here in the UK."
Recommended for you

Well-Slot: Trio of active exploration wells in the UK