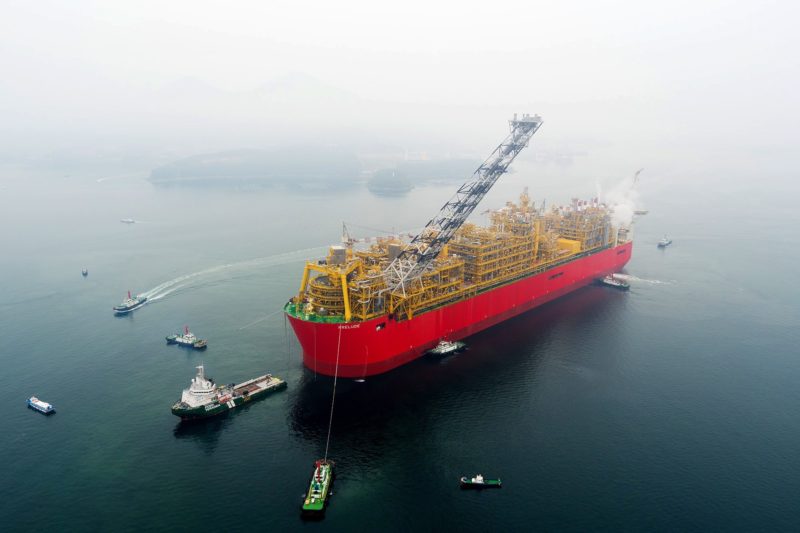 Interruptions in Russian piped gas have "structurally altered" the European gas market, Shell has said in its new LNG outlook. As a result, US LNG has become the marginal supplier.
Europe will be in increased competition with Asia for new LNG supplies for at least the next two years, Shell said, and possibly longer.
Europe – including the UK – imported 121 million tonnes of LNG in 2022, up 60% from 2021. European bit into demand from other regions, with South America, South Asia and China all curbing demand.
LNG is "an increasingly important pillar" for Europe's energy security, Shell said. This is borne out by the increase in regasification terminals, particularly in the continent's northwest.
China, meanwhile, is becoming more flexible in its ability to vary its LNG imports.
"The war in Ukraine has had far-reaching impacts on energy security around the world and caused structural shifts in the market that are likely to impact the global LNG industry over the long term," Steve Hill, Shell's Executive Vice President for Energy Marketing, said.
Hill went on to call for longer-term contracts in order to secure supply and mitigate price spikes.
As LNG became increasingly valuable in 2022, countries shifted to alternatives – and also reduced demand. Pakistan and Bangladesh used more fuel oil, for instance, while India used more coal – as did Germany.
On the rise
LNG trade in 2022 reached 397 million tonnes. Australia was the top producer, followed by Qatar and the US, with Russia and Malaysia coming up behind. The US added 5.9mn tpy during 2022, followed by Norway with 2.8mn and Malaysia with 2.4mn.
However, Nigerian supply dropped 2.5mn tpy in the year and Algeria was down 1.7mn tpy.
Over the next few years to 2030, the US and Qatar will provide around 80% of new supply. As the US becomes an increasingly important global source of supply, market risk grows on the concentration. In 2030, Shell predicted that more than 95% of US LNG capacity would be concentrated in just two states.
Shell cited forecasts as predicting LNG demand could reach 650-700mn tonnes per year by 2040.
More investments in liquefaction is needed to head off a supply-demand gap that the company sees emerging in the late 2020s. Last year, the company put this supply-demand gap opening up by mid-decade.
Amid higher demand for gas, there is a need to reduce its carbon footprint, Shell noted. "Not all energy demand can be electrified," it said. Ways in which to cut emissions include carbon capture and storage (CCS), LNG-hydrogen blends, recovering boil-off gas and e-methane.
Recommended for you

We must look before we leap with hydrogen and transport