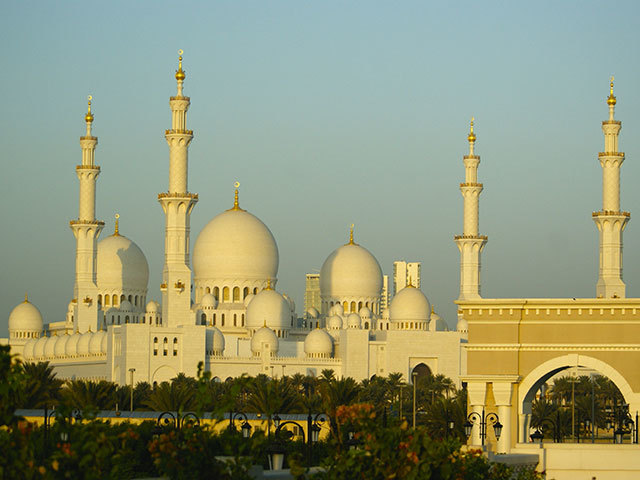 Indian companies agreed to pay $600 million for a stake in one of Abu Dhabi's biggest offshore oil concessions, securing a share in the emirate's crude production for the first time.
State-owned  Oil and Natural Gas Corp. and two other Indian companies will take a 10 percent share of the concession to pump crude from the Lower Zakum field, under a 40-year contract in partnership with Abu Dhabi National Oil Co., according to an Adnoc statement. Adnoc signed the deal during a visit of Indian Prime Minister Narendra Modi to the capital of the United Arab Emirates on Saturday.
Abu Dhabi, which holds most of the U.A.E.'s oil reserves, is looking for new partners at its offshore fields in the Persian Gulf as the current production concession for some deposits expires next month. Partners in Abu Dhabi's fields generally receive an amount of crude oil commensurate with their stakes in return for tax and royalty payments and investment to boost output.
The Indian companies will pay 2.2 billion dirhams ($600 million) to Abu Dhabi for their stake in the field, according to the statement. That puts the overall value of the concession at $6 billion. Adnoc, which retains 60 percent holdings in its fields, aims to award rights for an additional 30 percent of Lower Zakum as well as rights to two other offshore crude blocks.
The Indian consortium is comprised of ONGC's wholly owned subsidiary ONGC Videsh, Indian Oil Corp., and Bharat PetroResources, which is a 100 percent subsidiary of Bharat Petroleum Corp., according to the Adnoc statement. Adnoc Offshore, a subsidiary of Adnoc, will operate the concession on behalf of all the partners.
Expanded production from its offshore reservoirs is part of Adnoc's plans to raise its onshore and offshore output capacity to 3.5 million barrels a day by the end of 2018, according to the statement. Adnoc's offshore fields currently produce about 1.4 million barrels a day, it said.
Second-Biggest Buyer
Current production at the Lower Zakum field is about 400,000 barrels a day, and the plan is to increase the plateau target to 450,000 barrels a day by 2025, according to a statement from ONGC Videsh. The Indian win gives the country a direct stake in Middle Eastern barrels. India is the second-biggest buyer of U.A.E. crude behind Japan, according Bloomberg tanker tracking.
The deal enables Adnoc to tap demand in the world's second-most populous nation. The producer has said it received more than 10 bids from companies seeking to work on the fields.
"For India, it's a way to secure a lot of long-term oil supply to help fuel growing demand," said Edward Bell, a commodities analyst at lender Emirates NBD PJSC in Dubai. "For Adnoc it firms up a relationship with one of its biggest buyers and continues the company's strategy of bringing the big Asian consumers into partnerships and joint projects."
The state producer signed deals last year with Chinese and Korean companies to partner in its main onshore fields for the first time. Adnoc is also seeking partnerships in refining and petrochemicals and may buy assets abroad to secure market share.
Adnoc also signed on Saturday an agreement with the Indian Strategic Petroleum Reserves Ltd. for a storage facility in the southern Indian city of Mangalore, according to the Adnoc statement. The agreement covers the storage of 5.86 million barrels of Adnoc crude underground at the Karnataka facility.
"The oil storage facility will help ensure India's energy security, as well as enable Adnoc to efficiently and competitively meet market demand in India and across the fast-developing southeast Asian economies," it said.
Recommended for you
X

Forties closure takes major toll on UK production