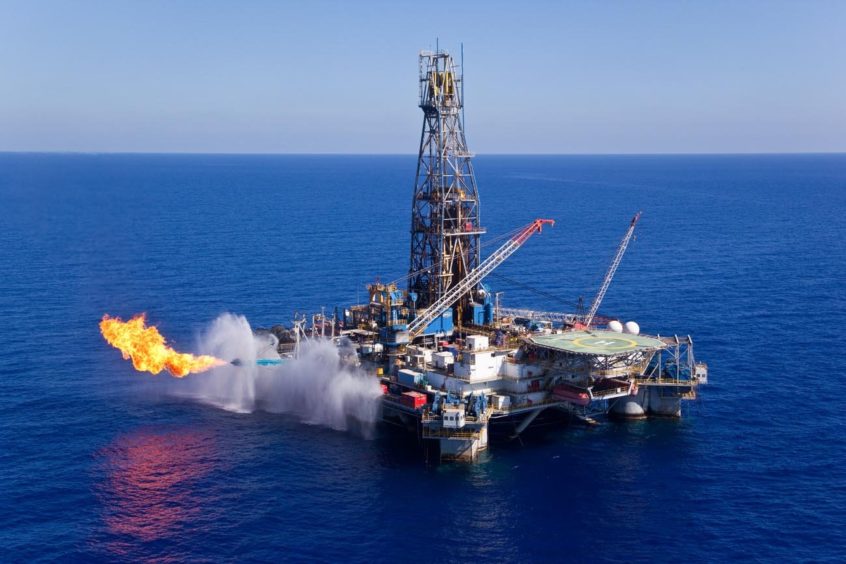 Gas exports from Israel's Leviathan field to Egypt began on January 15.
A statement from Noble Energy, which works on the offshore Leviathan field, noted that sales to Jordan had begun on January 1. First sales from the field were reported on December 31. Gas is exported to Egypt via the East Mediterranean Gas (EMG) pipeline, in which Noble has a stake.
"I've been very pleased with the startup and early performance which has provided confidence in meeting our 2020 sales outlook," said Noble's senior vice president for the offshore J Keith Elliott. "Leviathan natural gas provides redundancy in supply domestically and enables Israel to further transition from coal, improving air quality for Israel's citizens. Additionally, the asset supports regional economic co-operation and development through its exports to both regional and global customers."
Interconnections between the Israeli, Jordanian and Egyptian gas networks are now "fully operational", Noble said. Exports from Leviathan go to Egypt's Dolphinus Holdings.
The US-based company also said that venting had been successful, with no impact on the onshore communities. Emissions were substantially below the permitted levels, it said. The companies working on the project had faced repeated legal challenges on emissions.
According to the Israeli Ministry of Environmental Protection, emissions were 3.5 kg of benzene, 200 tonnes of methane and four tonnes of volatile organic compounds.
Leviathan's four wells, and two subsea flowlines, are fully operational. Production is in line, or better than, expectations. Output from the field combined with neighbouring Tamar has averaged 1.5 billion cubic feet (42.5 million cubic metres) per day of gas equivalent. The first phase of Leviathan has production capacity of 1.2 bcf (34 mcm) per day.
During the first half of 2020, Noble and partners have agreed to sell 200 mmcf (5.7 mcm) per day in the first half of 2020, then rising to 450 mmcf (12.7 mcm) per day to mid-2022. This then increases further to 650 mmcf (18.4 mcm) per day until 2034. According to the Israeli permit on exports, Leviathan could export 60 bcm of gas to Egypt, with Tamar providing another 25 bcm.
The EMG link had been constructed to export gas to Israel but flows halted in 2012, following a change in leadership in Egypt and a local supply deficit. Egypt has two LNG plants so there is scope for Israeli gas to be exported elsewhere, but initially the focus will be on meeting local demand.
Leviathan is around 80 miles (129 km) from shore and in 5,500 feet (1,676 metres) of water. Recoverable reserves are put at 22 trillion cubic feet (623 billion cubic metres) of gas.
Delek Drilling has a 45.34% stake in Leviathan, while Noble has 39.66% and Ratio Oil Exploration 15%. The final investment decision (FID) for Leviathan was taken in February 2017.
There is scope for further expansion, with Cyprus' Aphrodite discovery nearby. This field could be developed with a link to Israel, for onward export to Egypt.
Egypt has aspirations of becoming a regional energy hub, driven by its own offshore gas discoveries and bolstered by additional supplies from Israel and Cyprus. Rising domestic demand is likely to put pressure on its export plans, with APICORP predicting demand will increase to 92 bcm in 2021. A net deficit could emerge in 2025, the Saudi Arabian-based bank has said.
Recommended for you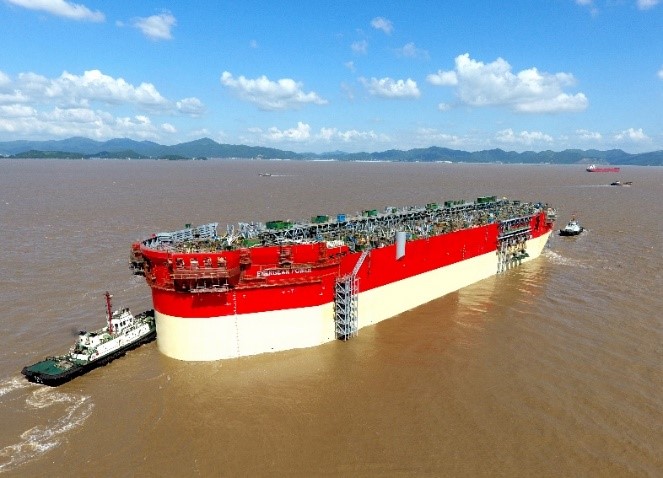 Israeli security woes slow Karish North oil expansion