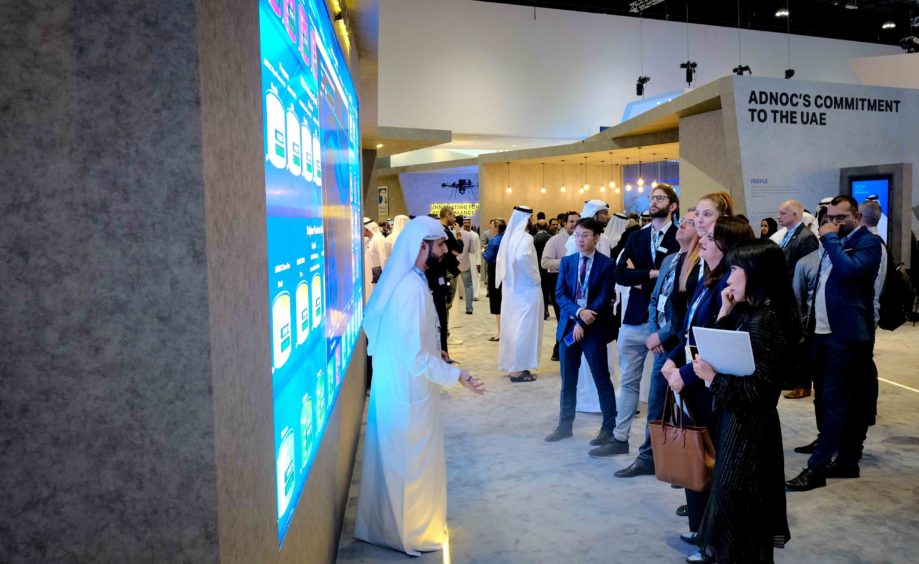 ADNOC and ADPower have launched a joint tender for a subsea power transmission network, connecting offshore production facilities to the onshore power grid.
The project should help reduce the carbon footprint for ADNOC's offshore facilities by up to 30%, providing operational efficiency and system reliability.
This will be the region's first high-voltage, direct current (HVDC) subsea transmission system.
Gas that is currently consumed offshore to provide power will be diverted, as a result, allowing ADNOC to cash in on this resource and generate additional revenues.
Requests for proposal have been issued to international companies with the required experience. The system will involve two independent subsea HVDC transmission links and converter stations. This will connect to ADPower's Abu Dhabi Transmission and Despatch Company (TRANSCO) subsidiary's grid.
The system will have a total installed capacity of 3,200 MW and commercial operations are due in 2025, ADNOC said. It will be carried out on a build, own, operate and transfer (BOOT) basis.
The oil company will have a 30% stake in the proposed special purpose vehicle, while ADPower will have a similar interest. The remaining 40% will be held by the chosen developers and investors.
The companies will develop and operate the transmission system and at the end of the agreement it will be handed to ADNOC.
ADNOC's upstream director Yaser Saeed Al Mazrouei described the plan as an "innovative project that is a logical result of ADNOC's transformation journey, directly supporting our value creation and sustainability strategy as well as our objective to remain one of the world's lowest-cost oil producers and lowest-carbon emitters in our industry".
The plant will meet ADNOC's future offshore power needs and lower the company's – and the state's – carbon footprint, he said.
"Equally, the project will deliver operational expenditure reductions in the long run as well as lasting strategic benefits as we continue to drive sustainable value and responsible investment opportunities that stimulate economic growth for Abu Dhabi and the UAE in the current market environment."
Recommended for you

Adnoc stacks three discoveries with 650 million barrels