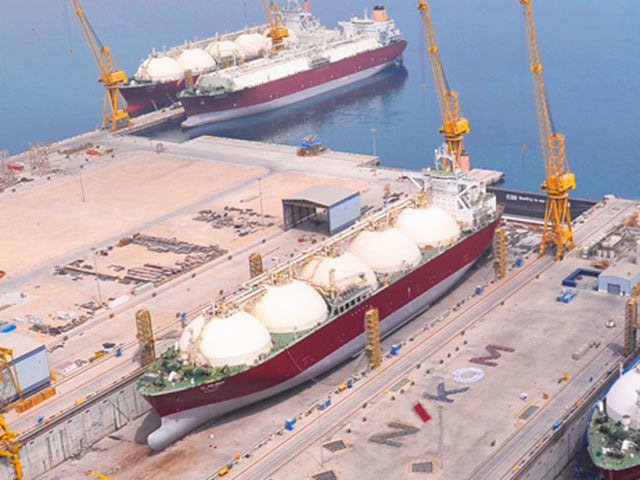 Japan's JGC remains positive about receiving the go ahead for work in Qatar, Iraq, Oman and Mozambique.
The latter, where it expects to work on Rovuma LNG, was the most disappointing. The contract had been expected in the last quarter of the 2019 financial year, which ended on March 31.
The company said there was a chance that the final investment decision (FID) might come in the 2021 financial year or later. Despite the delays, JGC remained positive that the development work would not be cancelled and that it would "proceed, despite some delay".
ExxonMobil formally announced that the FID had been pushed back for the two-train project in early April. In October 2019, when JGC was announced to have won some work on Rovuma LNG, its share was reported to be $3.7 billion.
JGC is involved in the floating LNG scheme off Mozambique, Coral Sul, where it holds the engineering, procurement, construction, installation and commissioning (EPCIC) contract, via a joint venture with TechnipFMC.
The Japanese company was more positive on the Middle Eastern projects. Work on a modernisation project at an Iraqi refinery is expected to be approved in the 2020 financial year and bidding for the Oman LNG bunkering plan is also likely to take place.
Work on the Qatar LNG scheme is due to move to commercial bids in the third quarter of 2020. JGC expressed confidence in the project based on the fact that Qatar Petroleum has already placed orders for ships.
Despite this belief, JGC said it had not included this in its order target for 2020 "as our new order value could vary significantly by the result of the bid".
Qatari Minister of State for Energy Affairs Saad Sherida Al-Kaabi said this week that the country was "going full steam ahead with the North Field expansion projects".
This will increase the country's LNG production capacity from 77 million tonnes per year to 110mn tpy by 2025 and 126mn tpy by 2027, he said during a webinar organised by the US-Qatar Business Council. Final onshore commercial bids are due by September, he said, with contracts to be awarded by the end of the year.
While Al-Kaabi struck a defiant tone, saying other producers would have to shut in production before Qatar owing to its low cost output, he did allow that QP would be cutting capital and operating expenses by 30% in June.
JGC went on to warn that progress at the LNG Canada project might be slower than previously expected, because of the impact of coronavirus. This is the company's single largest order.
Recommended for you

Exxon issues Rovuma LNG tender but financing in focus