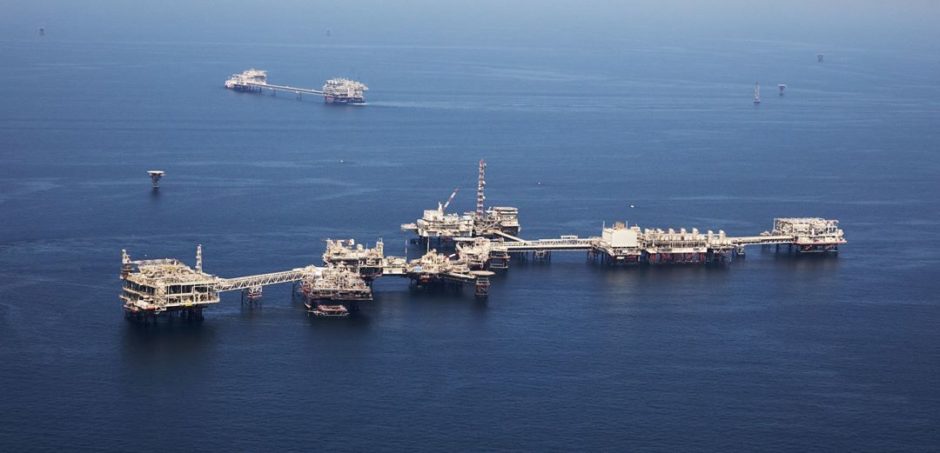 Abu Dhabi has approved the transfer of rights, from China National Petroleum Corp. (CNPC) to Cnooc Ltd, in the Lower Zakum and Umm Shaif and Nasr offshore concessions.
The deal will give Cnooc a 4% stake in Lower Zakum and 4% in Umm Shaif and Nasr.
The Supreme Petroleum Council (SPC) has approved the transfer, Adnoc said. Cnooc Hong Kong Holding will have a 40% stake in CNPC's PetroChina Investment Overseas (Middle East) subsidiary.
PetroChina will keep its 6% stake in the areas.
Adnoc said the move reinforced the "strong and strategic bilateral ties" between the United Arab Emirates and China.
"The transfer also illustrates Adnoc's strengthened access to international markets and partners and our commitment to generating sustainable returns for the UAE," said Adnoc's group CEO and the UAE Minister of Industry and Advanced Technology Sultan Ahmed Al Jaber.
The entry of Cnooc to the concessions will "bring world-class expertise and technology to help us continue to maximise value from the concessions as we create a more profitable upstream business and deliver our 2030 strategy".
"We are very pleased to participate in the Lower Zakum and Umm Shaif and Nasr concessions. This further strengthens the strategic relationship with ADNOC and PetroChina. Cnooc will leverage our extensive expertise in the offshore sector and be dedicated to value creation in these concessions for our mutual benefit," said Cnooc's chairman Wang Dongjin.
Wang has spent most of his career at CNPC, reaching the position of president at PetroChina in 2013. He joined Cnooc in 2018.
Speaking to Energy Voice, Ian Simm, principal advisor at consultancy IGM Energy, said Cnooc's entry "exemplifies the increasing involvement of Chinese state firms in Abu Dhabi's upstream sector since CNPC was awarded a stake in the Adnoc Onshore concession in early 2017".
Asian impact
Simm noted the broader trend of Asian companies picking up stakes in Emirati oil and gas projects. This follows the expiry of the old ADCO and ADMA-OPCO concessions.
"Firms from China, India, Japan, Thailand and South Korea have all picked up shares, in most cases, reducing the participation of Western IOCs.
"With the majority of demand growth forecast to come from customers in Asia, this should come as little surprise, as the new agreements lay the foundations for deeper co-operation throughout the hydrocarbon value chain while fulfilling the UAE's key objective of firming up future market share.
Adnoc and Cnooc signed a framework agreement in July 2019.
Adnoc has a 60% stake in both licences. An Indian group led by ONGC Videsh has a 10% stake in Lower Zakum. Inpex Corp. has 10%, Eni 5% and Total 5%. In the Umm Shaif and Nasr concession, Eni has 10% and Total 20%.
Recommended for you

Adnoc awards block to Japan's Cosmo