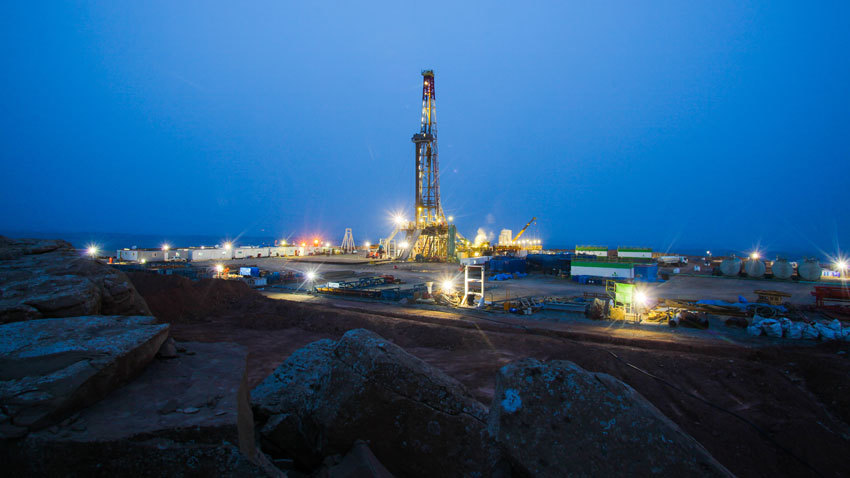 Genel Energy reported an operating loss of $340 million for the first half of the year, but still generated $6.5mn of free cash flow.
Company CEO Bill Higgs attributed this to the company's business model. "Our low-cost production and the capital flexibility within our development programme have enabled us to preserve the strength of our balance sheet even while investing in growth."
Kurdistan has paid $110mn to Genel in the first half. However, it still owes Genel $121mn for oil sales from November 2019 to February 2020.
Despite this shortfall, Higgs said the company still expected to end this year in a net cash position, "even after dividend distributions and making the investment to bring Sarta to production this year". The company confirmed an interim dividend of $0.05 per share.
The company produced less oil in the first half of this year, at 32,100 barrels per day. This is down from 37,400 bpd for the same period in 2019.
Tawke talk
However, at the end of July, Genel and DNO, which hold the Tawke licence, reported output was rising. The companies had completed a well intervention campaign, adding 15,000 bpd to the licence, taking July output to 115,000 bpd.
Genel's output was 32,100 bpd in the first half, but averaged 33,000 bpd in July because of the Tawke work.
The companies also commissioned the Peshkabir-to-Tawke gas reinjection project in June. This programme should unlock more oil reserves at Tawke while cutting gas flaring at Peshkabir.
Production costs for Genel were only $2.9 per barrel in the first half of the year. Capital expenditure was reduced to $58.5mn, down year on year from $72.2mn.
Total debt was flat at the end of the first half of the year, at $300mn, while net cash was $57.2mn.
Genel expects the Sarta field to begin producing in the fourth quarter. This will have an early production facility of 20,000 bpd. Another three wells are planned to be drilled in 2021.
Recommended for you

EACOP plans line up for construction start