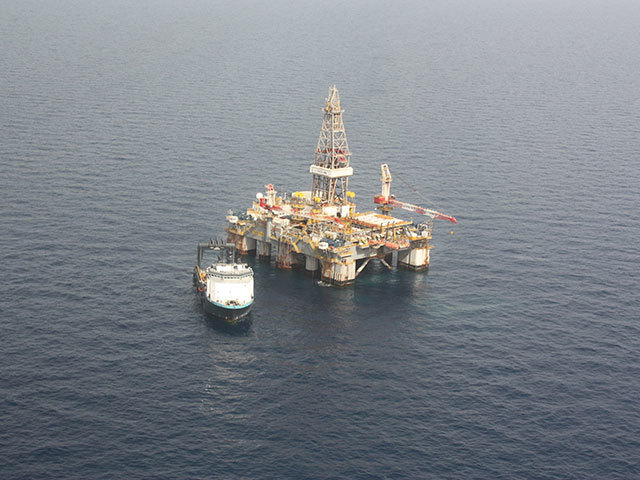 Noble Energy raised the possibility of selling out to Chevron on May 12. The super-major took only until May 28 to indicate it would be keen for such a deal.
Chevron went public with its offer on July 20. The company would pay $5 billion in an all-stock transaction. Including debt, the figure rose to $13bn.
The super-major had first considered buying a stake in Noble's Eastern Mediterranean assets, it revealed in an S-4 filing in the US.
Noble began plans for a sale of a stake in its gas assets in the autumn of 2019, after failing to sell Noble Midstream.
The company's vice president Kevin Haggard met Chevron's general manager Frank Mount on October 23, 2019, at an industry event. Mount said Chevron had been watching work in the East Med.
The super-major was working on a plan to enter Egypt's upstream, at that point. Officials visited the country in mid-February for a move into Egypt's western waters.
Mount was part of the delegation to Egypt and asked for a tour of the Leviathan facility. Noble refused the request, citing concerns that it may lead to regional speculation.
Crash position
Everything changed, though, when the oil price crashed in early March, as the pandemic took its toll and Saudi Arabia and Russia fell out over limiting production.
By mid-March, Noble's stock had fallen around 88% from the start of the year. Moody's cut Noble's rating on March 20, S&P Global Ratings followed on March 27 and Fitch Ratings on April 9.
Noble tried to cut its way out of trouble. A first round of reductions was set out on March 12, reducing capital expenditure by $1.1-1.3bn. It cut its dividend by 83% on April 14 and a further capex reduction, of $350mn, on April 15.
Chevron, meanwhile, was still casting eyes over Leviathan. In late April, the company decided that it would want at least 50% of a partnership in the area. By May 12, Noble decided it would be unwilling to sell a major stake in its East Med properties – but was willing to put itself on the block.
On July 10, Chevron put forward an offer. The company would trade 0.1123 shares in Chevron for each Noble share, a 1% premium to the last three months' price. After a certain amount of toing and froing, Chevron agreed to increase its offer to 0.1191, a near 11% premium to the three-month price.
Expansion pack
Development of the Noble assets will depend on prices. The company's upside scenario presents a number of international options from which Chevron could benefit.
In West Africa, Noble is working on the Alen pipeline project. The company is due to complete this by the first quarter of 2021. Beyond this, it could develop a nearby oilfield via the Alen platform, in addition to a greenfield gas field in the waters offshore Equatorial Guinea and Cameroon.
Given Chevron's early interest, though, the East Med may be of more interest. Between 2022 and 2025, the company could work on regional export plans from Israel's Leviathan and development of Cyprus' Aphrodite gas field. A third plan would see a joint export pipeline connect Leviathan and Aphrodite to LNG facilities in Egypt.
There are also exploration prospects offshore Colombia.